Wow, my birthday was EPIC! So much so I had to divide it into two posts and when you see the second post, you will understand why.
First, you foodies are amazing!!! Over half my Etsy store is GONE! It is official. I have raised enough money to keep my site alive thanks to you. Thank you so much! You are my heroes.
Second, my jewelry giveaway is still open so if you haven't entered, go for it!
Third, Reg surprised me with this stunning bouquet of flowers the day before my birthday, LOL.
Presents
Normally I do not focus on gifts but I could not NOT write about my dad and his wife Julie buying me the KitchenAid Glass Bowl with Measurement Markings & Lid! Oh man was I ever spoiled and just imagine how it is going to impact my foodie photos!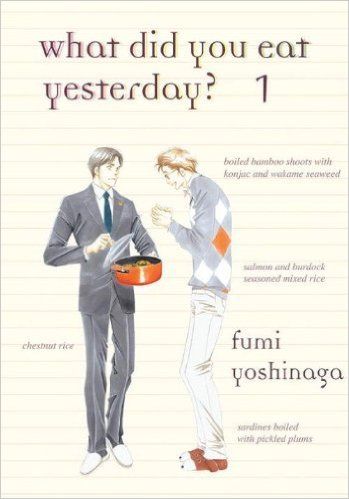 Because it is foodie-related, I also got What Did You Eat Yesterday? Volume 1 from my sister Shannon. A story about a gourmand and his boyfriend being taste testers for varied and made-from-scratch meals. So cool! And you read it from right to left as though it were in Japanese.
On The Road
It was a typical rainy Vancouver day on Sunday but that was fine by me. No snow?! I am good to go!
You know I love the The Storm Crow on Commercial but we have never had their weekend brunch. When Reg proposed going for my birthday I said, hell yeah!
A place where you are greeted at the door by a blown up Darth Vader?
A place that has Trump-inspired drinks like "If She Wasn't My Daughter"?
Oh yeah. We love it here.
Not just because of all the games, the cool decorations, the extreme DIY shows on TV…
But because you can sit below a Cthulhu on your birthday.
It was cold and wet so I got a birthday hot chocolate to warm up. I have whipped cream once a year so this fulfills my quota!
I ordered the Eggs Deadpool brunch.
Reg got the Scramblenado which he LOVED!
My Eggs Deadpool came with  2 poached eggs on an English muffin with chorizo, avocado, Hollandaise sauce and was served with fruit and garlic hashbrowns.
Sadly I found the food completely under seasoned and the hash browns were very close to being under done. Ah man, I wanted to love the food but there were issues.
That said, we had a blast, our server was super nice and we admired the laser guns on the way out. Which is your favourite? Mine is the steampunk one on the top right.
Bulk Barn!!!
Reg agreed to take me anywhere I wanted for my birthday and you know that had to include Bulk Barn. There are no locations in Vancouver so we had to drive out to their Queensborough Landing location in New Westminster.
I did not go too crazy. I bought nuts, seeds, various chocolate, cream of tartar and Swedish liquorice which is my favourite treat. I did get some chocolate coins which are for a top secret foodie project. I totally forgot to get more buttermilk powder but I have enough to keep going for a while.
Did you know if you have a membership card with Value Village  you get 30% off on your birthday? I could not pass that up!
I came home with these retro dishes and spent under $10! Why so retro? Again, they are for my top secret foodie project.
When you sign up to have a membership card at Starbucks you get any drink you want on your birthday for free! After all the driving around we did, we stopped in and I got this ridiculously large mocha frappé with a shot of hazelnut.
I did not get dessert for my bday so this was my "birthday cake". And look! They wrote Happy Birthday with balloons on my cup. Totally awesome. I think the customer service at Starbucks' Market Crossing Shopping Centre was the best I have ever had. They totally made my day.
Yes! I do have a top secret foodie project that I reveal in this video. I kind of don't want to write it out yet and jinx it but I did share a little intel here.
What a birthday and that was only the first half! Remember to swing by and enter my giveaway and stay tuned for Part 2 of the birthday celebration. It will include fog machines, flaming drinks and and banging gongs. I kid you not! I am still recovering…