---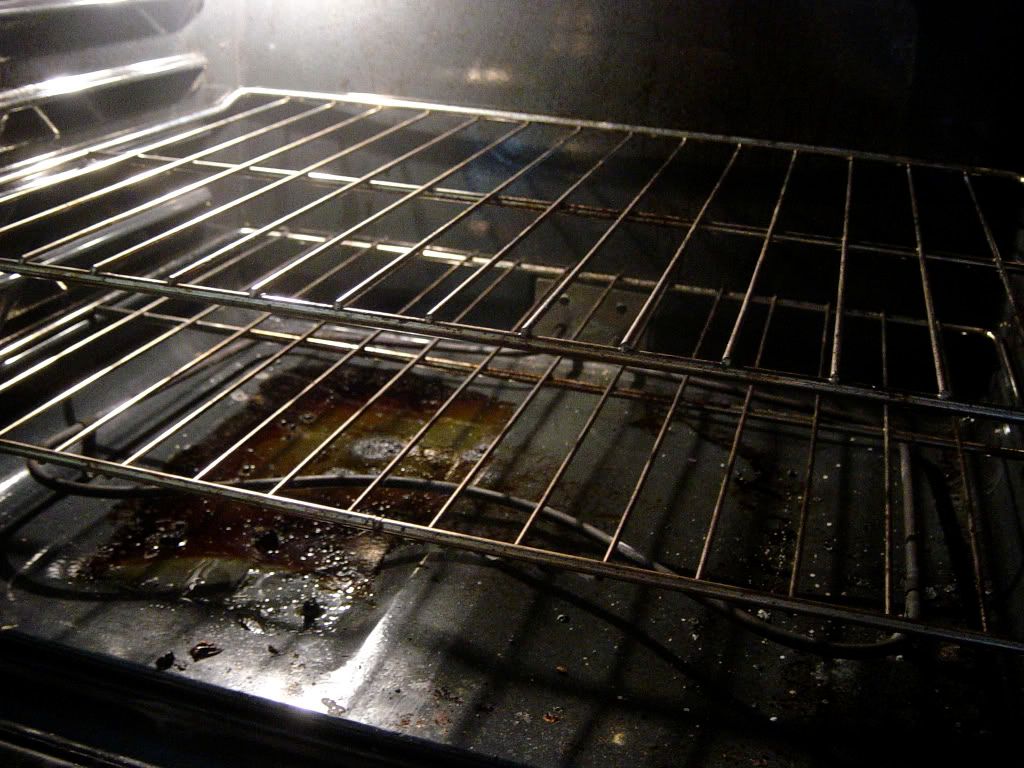 Not perfectly clean like I would prefer it to be but a heck of a lot better than it was!
I appreciate the idea of going all natural when cleaning but because of this cleaning odyssey I ripped the lining of my rib cage on the left side again and had to rest for days to get it to calm down. Not to mention the horrid physical pain I went through from cleaning my oven. There is a reason why I do this so rarely, it is sheer torture. Needless to say I bought another oven liner and hopefully will be smart enough next time to never leave the bottom of my oven exposed ever again.
The baking soda idea worked great for maintenance cleaning which I will do again for sure. You can find oven liners at your grocery store or dollar store. If you can not find them there just use aluminum foil to catch spills.
Anyone else's oven setting off fire alarms and in desperate need of cleaning?