Winner
Giveaway winner is Hi-D who wrote: I have always wanted to learn how to hunt and prepare meat in a very old school bow, arrow and knife way. To use all the edible parts, offal and all, prepared in a variety of ways. I have so much respect for people who hunt for survival and use all parts of the animal, out of need and respect for it's life. I think i could make some pretty delicious dishes. Also….frog legs. Ive been rather curious.
Very cool Hi-D and congratulations!!!!
The Inspiration
Check it out!!! Jeremiah Tower: The Last Magnificent is now in theatres! The film centres on America's first celebrity chef Jeremiah Tower and his legendary career. It includes interviews with Mario Batali, Martha Stewart and Anthony Bourdain – who in addition, is also an Executive Producer on the film.
It is a fascinating foodie documentary that opened in Toronto, Vancouver, Halifax, Calgary and Ottawa across Canada on Friday, May 5th.
The Giveaway
In honour of the opening I am holding a giveaway for TWO books! A signed-copy of Jeremiah Tower's biography Start the Fire that the film is based on…
As well as Anthony Bourdain's cookbook Appetites!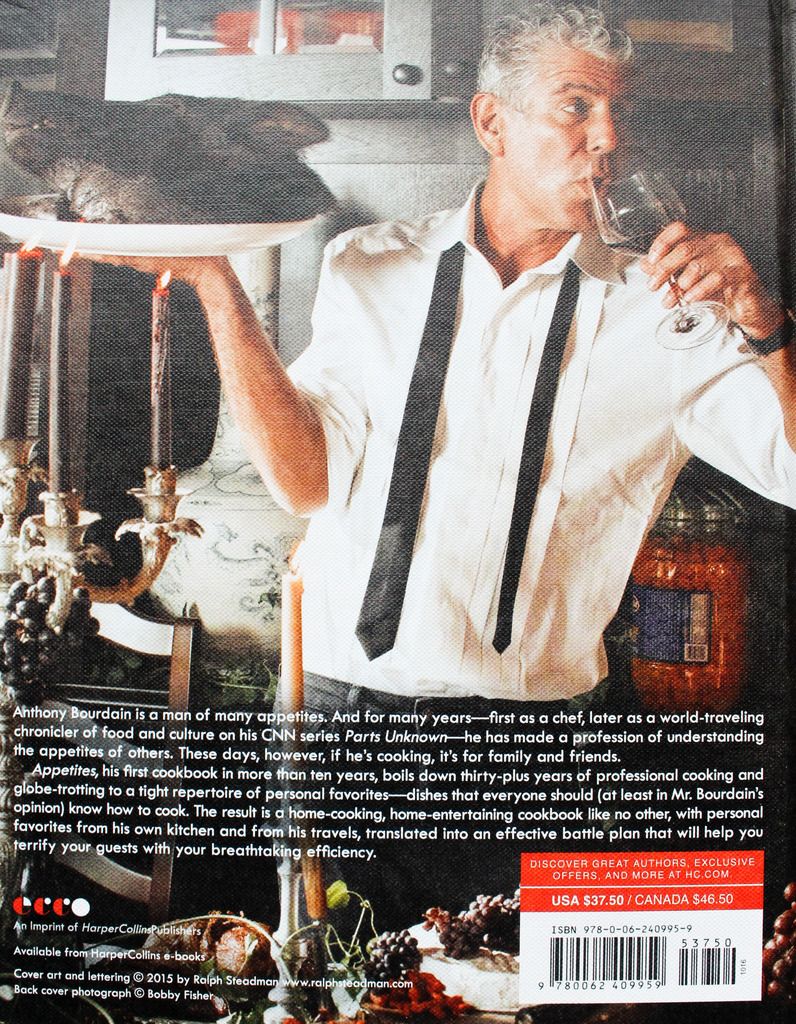 They sent me a copy of his cookbook and it looks fantastic! Recipes for Malloreddus with Wild Boar Sugo to Macaroni & Cheese. As wild as the man himself.
You can listen to a fantastic interview with both chefs via the CBC: Why Anthony Bourdain wants the world to know about chef Jeremiah Tower. It is absolutely riveting!
To enter the giveaway you must be in Canada and please tell me what is the wildest dish you have ever wanted to make? I want to hear about it!