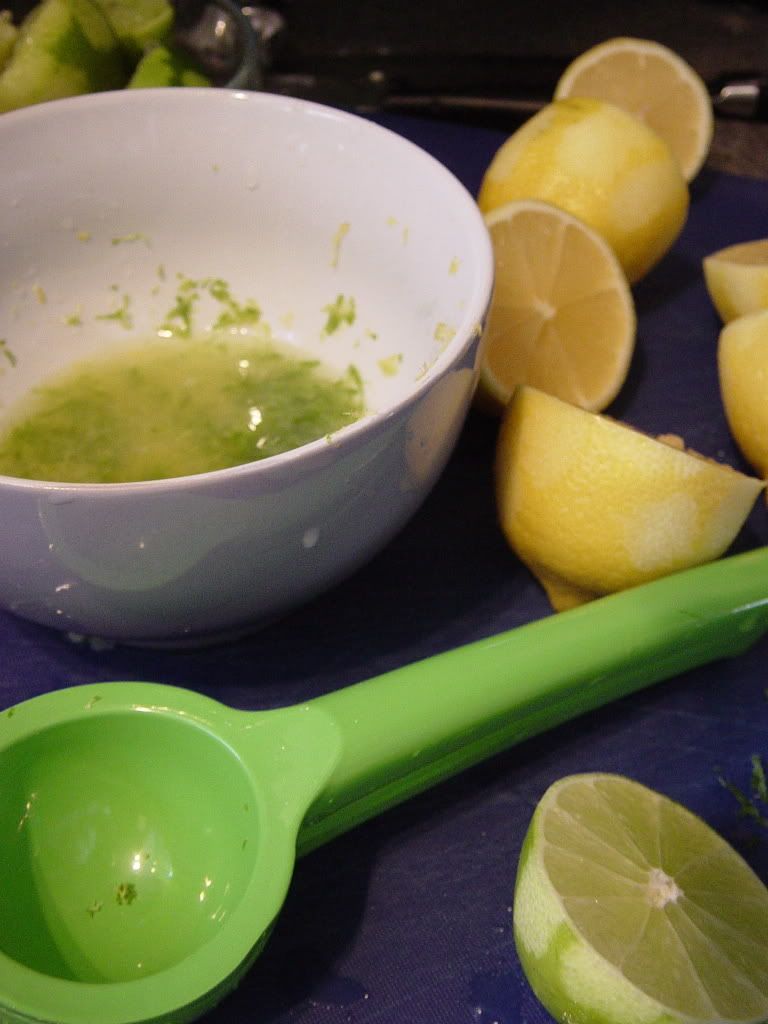 Does the sight of these lemons and limes make you want to run and hide? Is your idea of seasoning you food mean just a touch of salt and pepper with a drizzle of olive oil and perhaps a tiny little bit of lemon juice? If so, I think you are a supertaster.
I first heard of "supertasters" on an episode of Alton Brown's show Good Eats. He is the mad scientist in the kitchen, explaining the chemistry of the deliciousness of food. When I heard the term supertaster a bell went off inside my head. This explained so much! I suddenly realized my husband is a supertaster which means basically he has way more tastebuds than I do and makes him more easily overwhelmed by strong flavours.
I am not a supertaster when it comes to cooking. I prefer to be hit over the head with flavours and textures. Bring it on! What is odd is that when it comes to baking, I prefer more subtle flavours. I am not one to put cardammon in my chocolate icing, for example. I find the science of food fascinating and now I understand why some people find foods overpowering and others do not.
It is my strong suspicion that Martha Stewart is a supertaster. One of the reasons I stopped getting her magazine is her recipes for dinners and sides are just too bland for me. I need more than a drizzle of olive oil and a splash of lemon juice. I am envious though! To be so easily satisfied with food, well, that would make my life a whole lot easier. That's OK, I am determined to bring a ton of zing and dazzle to all my food. Thankfully my husband's super tastebuds seem to have adapted and now he loves my zesty foods.
Are you a supertaster?