I have to give McDonald's PR people kudos. When I opened up the box and found this package inside, I laughed my butt off! Very creative and quite genius really.


Thank you for your questions! Interview to come soon.
I am going to be interviewing McD's manager for Eastern Canada (Quebec/Atlantic), Jason Patuano, and can ask him YOUR questions about McDonald's. So go for it!
What do you want to know?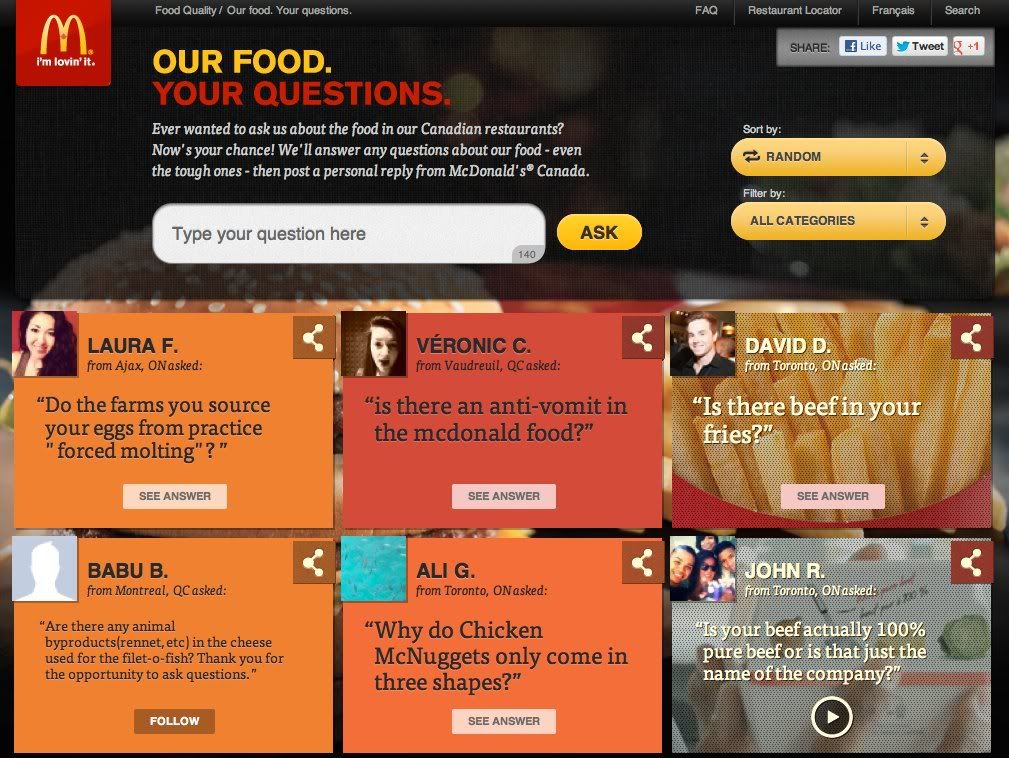 I already have a bunch of questions I want to ask but over the weekend, feel free to ask your questions here. They can be tough questions as long as they are written respectively.
You know me, I want to know the truth! So let me be your foodie reporter and ask away!
I will take questions until Monday. Have a great weekend everyone!
~ Suzie the Foodie