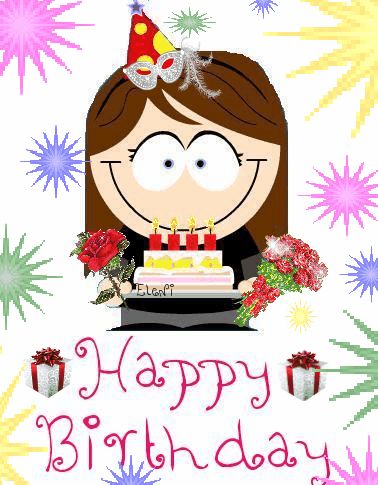 Contest is now closed! Winners will be announced soon…
My newsletter readers know what today is! My Birthday Giveaway! My birthday is this Sunday and I have decided to enjoy it in the hobbit tradition by holding some fun giveaways for my readers as a thank you for all your support, comments and friendship!
Giveaway #1: Open to non-Canadians only
Yes, you may be shocked to read this but I am finally able to host a giveaway outside of Canada! That is because I am mailing it myself!
Here we have a stainless steel cookie tree kit that comes with 10 star cookie cutters! This way you can build your own cookie tree for Christmas next year or make giant star cookies for birthdays throughout the year. I find star-shaped cookie cutters quite difficult to find so letting go of this set by President's Choice isn't easy but I know it will go to a good home. Scroll down to see how to enter…
Giveaway #2: Open to Canadians
The Can-con of my birthday giveaway is this stunning cutting board compliments of Tre Stelle, complete with a set of beautiful tools. High quality and very elegant, I love my set!
Giveaway #3: Open to Canadians
There will be five winners of three coupons for Dempster's Thin Bagels, $5 off Tre Stelle cheese and Sun-Maid Raisin Bread. Since they are only valid in Canada, only Canadians can enter this contest.
HOW TO ENTER!
In the comments state where you are living: "I am in Canada/America/Latvia…" You get the idea.
If you had one wish for my blog (particular changes, good luck, prosperity) what would it be? (optional)
Be a follower of my blog if you can. The more followers I have, the more giveaways I can do.
If you do not have an email address associated with your profile, please leave either an email address or the URL to your Facebook page so I have some way of contacting you.
Contact info is mandatory!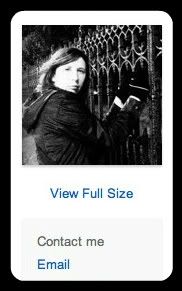 For example, above is my profile. See how under "Contact me" it says email? If your profile page does not have this and you do not leave contact info, you will not be entered. That goes for everyone. It is just too hard for me otherwise. Last giveaway I had to remove 50% of the entries which sucks so please, leave contact info at the very least!
Contest is open all weekend. Winner will be announced Monday January 23, 2012.
Birthday Celebration
I am still undecided about where to go out for my birthday this year. Let me know if you have any suggestions! I have already gone to: Five Fishermen, Salty's, Wooden Monkey, Chives, The Bicycle Thief, Hamachi Steakhouse, Inn on the Lake, The Keg… Let me know if there are any gems I have left out.
Thanks and good luck everyone!