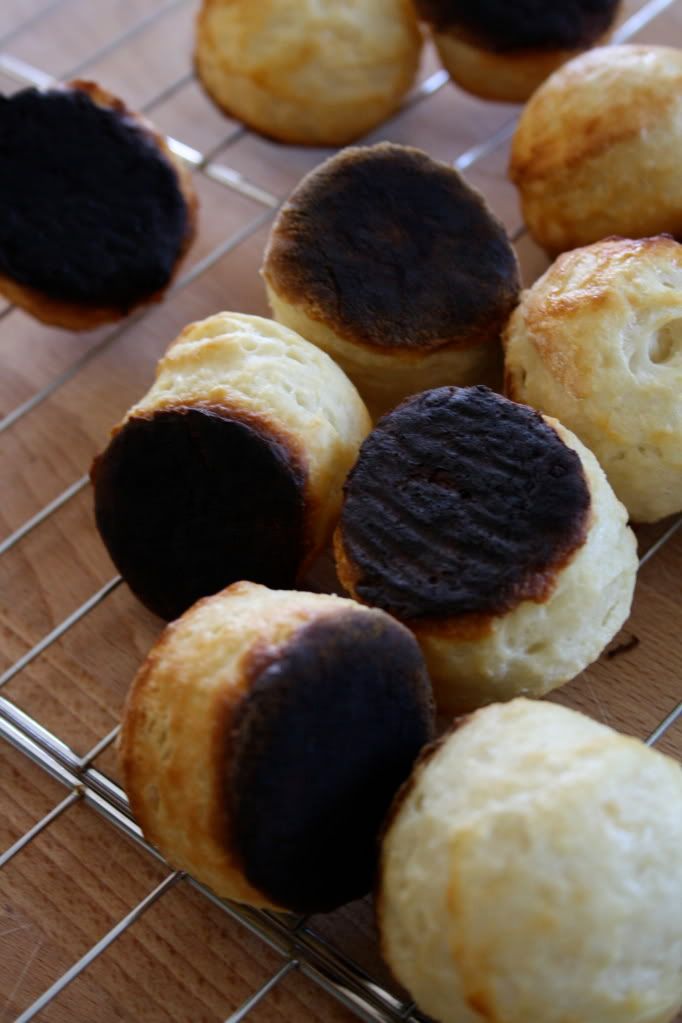 It happens to everyone! In this picture you can see my scorched tea scones that filled my home with smoke and set off my ever-so-sensitive fire alarm for half an hour before my neighbour came over for tea.
Yesterday I went to use my electric can opener and the handle busted in my hand. Considering my hands have no strength, I just thought this was weird and threw the thing in the garbage. Then I went to get a glass of juice and gently closed the fridge door behind me and I heard a giant crash and smash! I open it up to find out one of the shelves broke off the fridge and there were 20 jars of condiments covered with the Dijon mustard that broke out of its jar and is now over everything including my kitchen floor.
Chaos in the kitchen is inevitable. It can send us screaming out the door, never wanting to return to our food haven which has now become clean up hell.
Is this going to stop me? Oh no! I'm going to Canadian Tire tomorrow and pick up some Mighty Putty and put my fridge back together. With the scones I just tore off the bottoms and composted them and gave the tops to the crows. And I have an old fashioned can opener that still works even with my delicate hands.
I think I am actually adapting to kitchen chaos!
Have you had any chaos in the kitchen lately? Did it stop you from creating there or did you bounce back?