---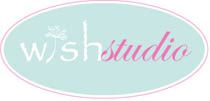 My article at Wish Studio is up!
"I was 29 when I found I had a disabling illness. The doctor said, 'The good news is it isn't fatal. The bad news is, there is no cure.' Just like that, I knew I was going to have to learn how to cope living with chronic pain and fatigue. Finally, I knew for sure I had fibromyalgia…"
If you want to learn more about me and how the kitchen is where I find my inspiration despite living with chronic illness, which kitchen tools I recommend and kitchen tips in general…please visit Wish Studio. Wish Studio is full of fantastic and inspiring articles, it was an honour to be asked to be a guest writer for their site.