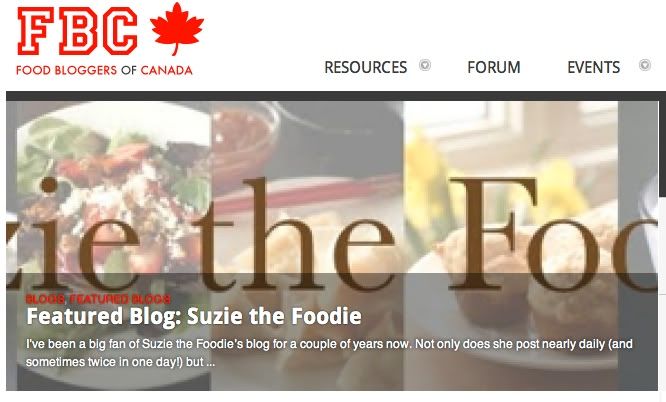 I was so happy when I heard about the formation of Food Bloggers of Canada! A place just for Canadians who focus on food blogging is obviously right up my alley. It has been a great place to get advice, inspiration and hang out.
I received an email last night sharing secret intel with me that I was to be featured on Food Bloggers of Canada, what an honour! They share my story (AKA frustrations) with becoming a foodie and how this part of my life developed after I left university. I especially love that it was written by my blogging friend Mardi, who has been so supportive of my food blogging. She is amazing and makes the article that much more touching and meaningful.
They did a wonderful job sharing my story with their readers and I am so thrilled they decided to put me in their impressive spotlight on their fantastic site. It means the world to me. I hope you check it out!