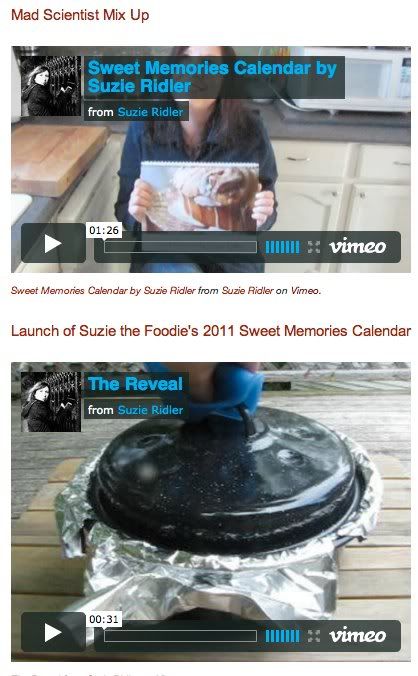 I have not done videos in a while and was curious if you would be interested in me recording some? I have a poll on my blog but feel free to comment. Here are some of my ideas:
How-to videos
Product reviews
Personal anecdotes
Q&A video where you ask the Qs
The last one would be like a "Dear Suzie the Foodie" video where people could email questions to answer in a video. It is totally OK not to be interested in this idea in fact, if you feel that way please let me know. It is a lot of work and I have limited energy but if you do like the idea it might be fun!
So what do you think?! Is it time for me to step in front of the camera? Eek!