Where the hell has Suzie the Foodie been?! Kind of in heaven and hell. Heaven when it comes to being a geek and a freak at Hal-Con. Hell when it comes to being a foodie.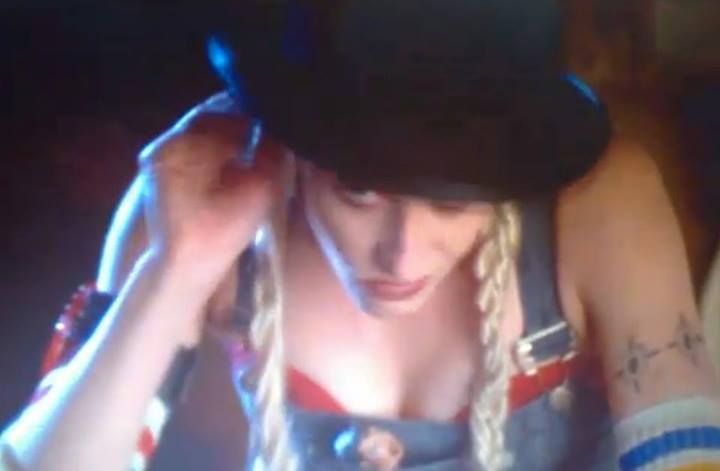 This was my first time actually doing cosplay for the convention. Which basically means I tried my best to dress up as one of my favourite characters of all time: Tank Girl.
Cute, weird and absolutely deadly, this movie changed my life years and years ago. I doubt anyone knew who I was but that did not bother me at all. I like being an enigma.
What was hell about the weekend? Starving. There was no time for food, pretty much. Oh and the physical hell I went through. Speaking of hell… Welcome to the Mild to Wild Hot Sauce Shop booth.
This was the product that stood out to me the most. Satan's Blood Chile Extract. Good grief! I am a total wimp when it comes to spicy food. This would kill me. But I could NOT stop looking at the crazy bottles!
They even had Ass Kickin' Popcorn Seasoning which I have never heard of before. I wonder if I could handle these?! I love adding seasoning to my popcorn.
They did have samples out and this one had a warning with a skull by it: Blair's Sudden Dead Sauce. A guy came up and just went for it and started to tear. And everybody laughed. Yeah, I am not stupid! No thanks.
I asked them, do you have anything that is actually mild?! They assured me these three were where I should begin. The Hot Bone Suckin' Sauce really just tasted like a BBQ sauce. Very tasty though! Even Reg liked it. I tried the Wasabi Green Tea next and it was very unusual and slightly hot. The Jalapeno Tequila was tasty but I had reached my heat limit. OK I may not be the biggest heat wimp in the world but I am kind of close.
The guys at the booth were really friendly and helpful, I enjoyed meeting them and it was nice to see foodies represented at the convention.

Finished the con at Burrito Jax and totally pigged out! We were starving!
If you want to see all the cool coverage I am doing, come visit me at Hexed! Learn more about cosplay from the queen herself, Yaya! I learned how to do zombie makeup on a budget and Reg met his childhood hero Apollo (Richard Hatch) from Battlestar Gallactica. If you prefer, check out our videos!
So much more to come on our blog. It was so much fun but has taken the life out of me so if I am not here for a while, you will know why. See ya later foodie freaks and geeks!