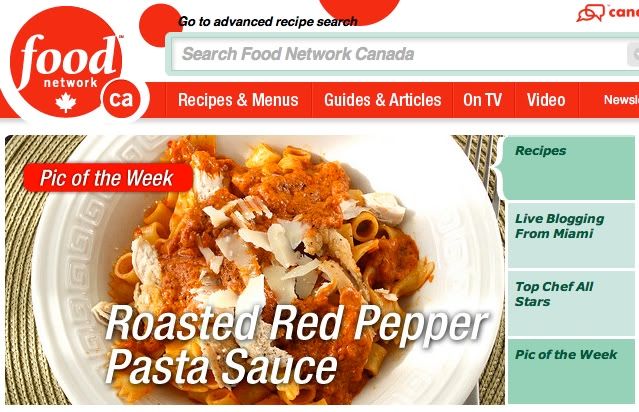 So cool! My photo of my roasted red pepper pasta sauce was chosen as this week's Pic of the Week at Food Network Canada!
We are having a tough weekend fighting the flu and… it is the weekend and we are out of turkey bacon and syrup! Not to mention a ton of other ingredients… but too sick and the weather too cold to go out. Gotta celebrate good news when it comes your way!
Maybe I will come up with another cool recipe thanks to dwindling supplies? That is how I came up with my red pepper pasta sauce. Last night I found out that a chilli shepherd's pie is pretty darn fabulous. Amazing what you can do with frozen mashed potatoes. Wonder what I will come up with tonight?
Hope you are all feeling better than we are this weekend and having fun foodie adventures.