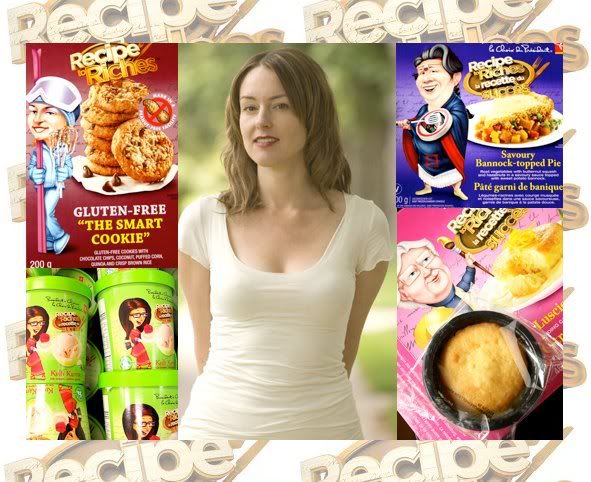 Thanks goes out to my sisters Jamie and Shannon for helping me make this recorded interview possible! They are the queens of podcasting.

<!— AudioAcrobat.com>
Yesterday I was so lucky to interview Laura Calder. She is just as lovely on the phone as on her TV show and quite entertaining. My favourite part of the interview was her description of what it is like to be a judge for the hit Canadian foodie reality TV show Recipe to Riches.
Most important, in the interview she shares secret tips on what the judges are looking for in a winning recipe this year. Make sure to listen to the phone interview to find out how to get an edge at the auditions.
Laura was so wonderful to speak to and I must admit, I am so envious of all you who have the opportunity to audition and meet Laura in person. Due to my connection as a writer and photographer for Food Network Canada, I am not eligible to enter but getting to test all the products personally was so much fun.
This year's seven culinary categories
1. Hors d'oeuvres
2. Cakes, puddings and pies
3. Savoury snacks
4. Entrées
5. Condiments and dips
6. Candies and chocolates
7. Cookies and squares
Halifax: February 11
Vancouver: February 18
Montreal: February 25
Toronto: March 4
So you foodies on the east coast, the audition is THIS Saturday! To submit a recipe and register online, please visit recipetoriches.ca.
I think this season is going to be even better and I love getting to watch the show and seeing Canadian foodies celebrate their recipes from coast to coast.
Good luck!