---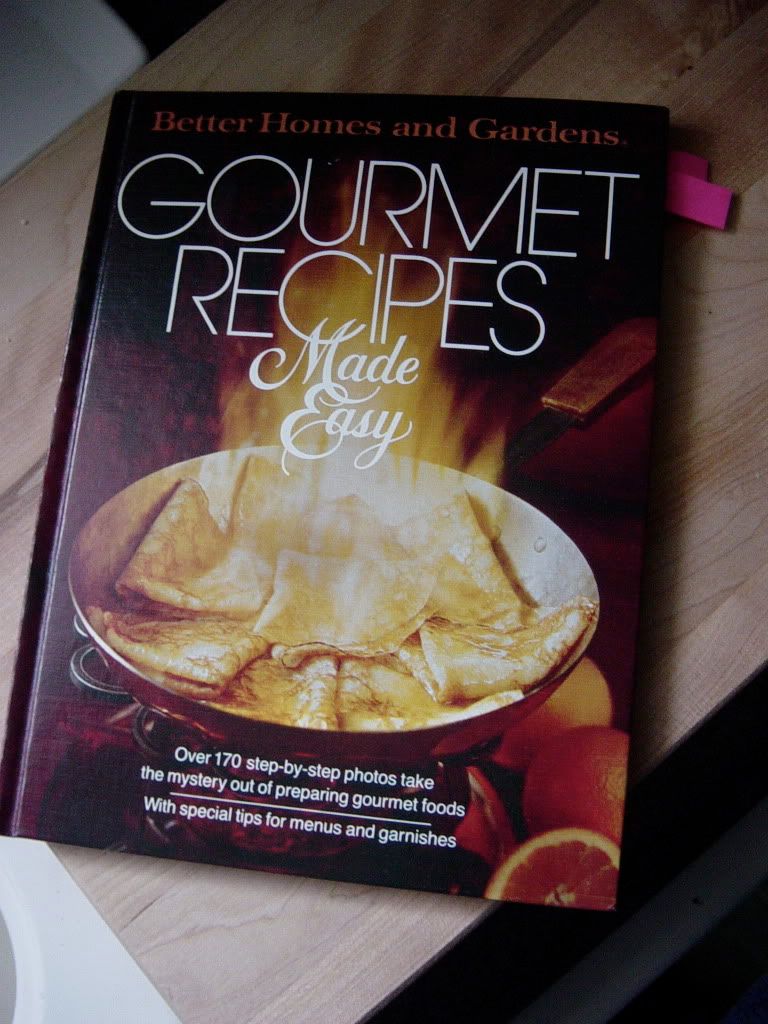 Cooking retro recipes from the 60s and 70s seems cool but when you look at a lot of the recipes they use a heck of a lot of canned products, especially soups, for their cooking. No thanks. I understand how liberating it must have been for women in the kitchen to make dinner so quickly and easily but I want fresh when I can have it. So I was surprised to see in
Gourmet Recipes Made Easy
that there were no cans involved in the cooking process! They used real food. Now I could finally test out retro cooking in my own kitchen.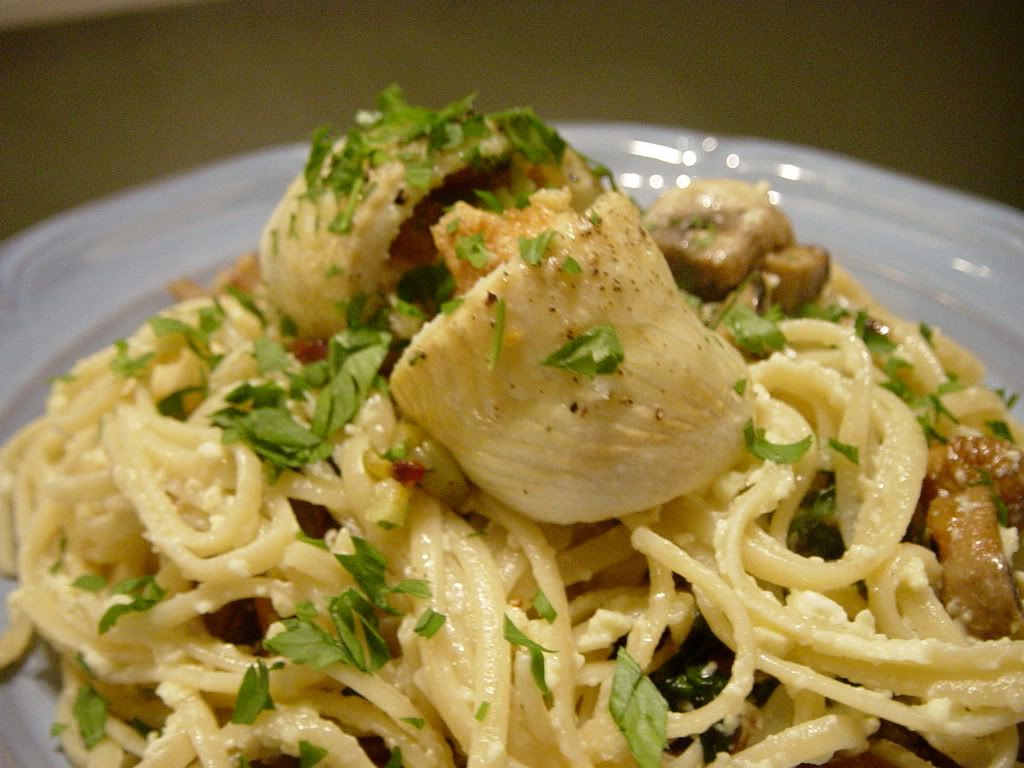 I took on two recipes: Stuffed Sole Fillet and Pasta Verde. The fish was tasteless and awful so I will not go into the cooking process there. The pasta verde was quite delicious but a bit of a disaster. You let 2 eggs, 2 tbsp of whipping cream and 1 tbsp of butter come to room temperature. You fry up some mushrooms, onions and throw in some spinach I guess to give it the green/verde colour. Beat together the eggs and cream, toss pasta with the butter, coat with the egg/cream mixture and then add vegetables. I also added some parsley, I wanted my pasta verde to be green!
The eggs cooked immediately against the pasta so there were white flakes of egg white throughout the dish which turned my stomach. Passive cooking with raw eggs like that may have been cool decades ago but if it means ruining the look of my dish, no thanks. Although tasty because of all that cholesterol, I am thinking that there is a reason we do not eat like this on a regular basis.
I do not want short cuts. I want the real deal. Cooking techniques have evolved over time. With limited resources and energy, if I am going to spend time in the kitchen I want to do things as professionally as possible and for me, that does not include retro cooking. I am done.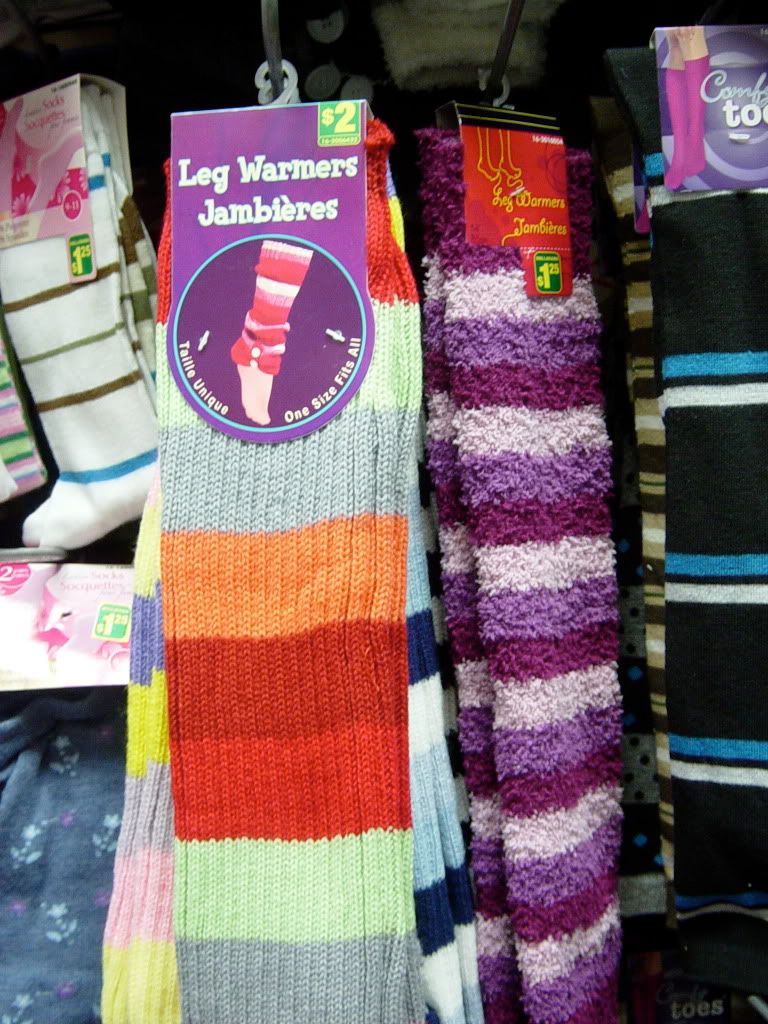 Although I do love that leg warmers are back!
"Fame! I want to live forever.."