Finding these two pumpkins yesterday was almost impossible! Apparently there is a great pumpkin shortage this year.
We found lots of gourds but they were next to impossible to carve so…
We turned the painted faces around and wow, digging out the goo of tiny pumpkins is not easy! But… we did it and Reg is an excellent carver. They are so spooky and scary.
I have candy ready for the kids and now just need to decorate outside.
I have been up to quite a few spooky things in the past little while and not all of them include food. Like when Reg and and I went to The Haunted Castle at Playland. What a crazy experience that was and you can watch Reg and I tell the story about how he used me as a human shield and I had to face my biggest fear… clowns!
We also went on the Halifax Zombie Walk this year as actual zombies to celebrate our wedding anniversary.
See last year we went to document it. I got through it OK but Reg was not as lucky.
I also had Vincent Price haunt my kitchen and totally mess around with my electronics when I conjured him by accident by making one of his recipes.
I have been playing around with making foodie minute videos and this one is for making peanut butter eyeballs.
Of course this year I made Jellied Eyeballs.
And finally took a major step forward in the world of candy making with my Sugar Shards.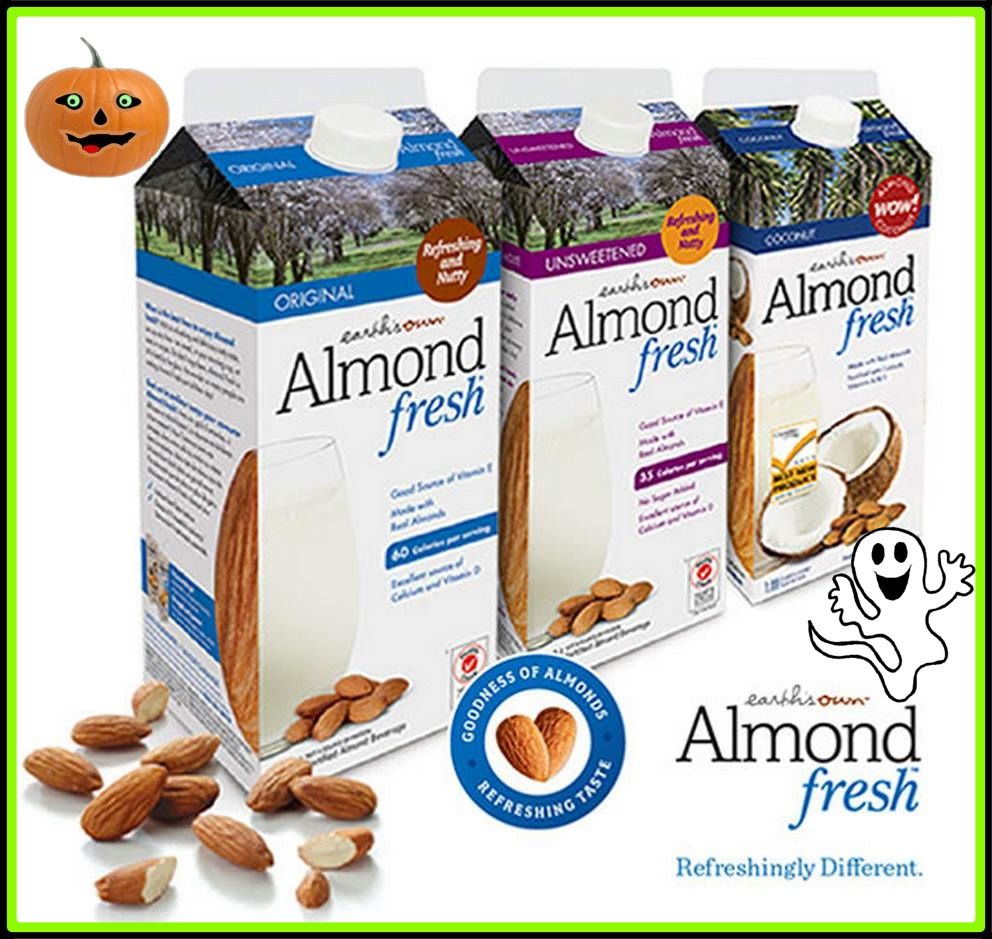 To celebrate my favourite day of the year I am hosting a Spooky Almond Fresh Giveaway. Consider this a much healthier Halloween treat than candy just for you! Go here to enter.
Happy Halloween!!!