I really like Dempster's Thin Bagels (you can read my review here) and was thrilled they sent me some more, as well include coupons for my readers which I gave away for my birthday! I hope the winners are enjoying them as much as I am.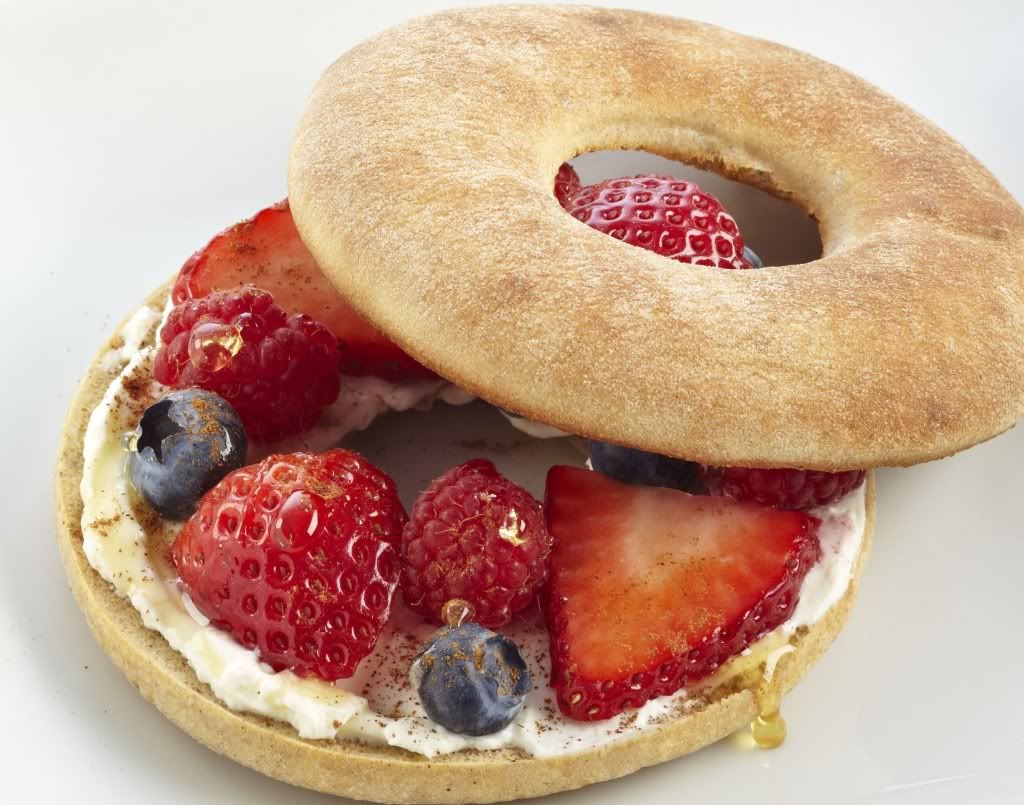 This time they also sent me a recipe for their Thin Berry n' Greek Yogurt Bagel. At first, I was worried. This looked like the kind of healthy snack other people love that I find boring.
I had to go out and buy Greek yogurt and raspberries for the recipe which are not cheap. Luckily I already had the cinnamon and honey.
I split a Cinnamon Raisin Thin Bagel and toasted it. I spread yogurt over one half and topped with raspberries, 2 tsp of honey and sprinkled with cinnamon befor adding the top half of the bagel.
OK, I was shocked. I loved it. I thought the plain yogourt was going to be bitter but the honey and cinnamon do tie everything together, making it quite creamy and delicious without being decadent when it comes to calories. And I love berries. During this long dark winter it was so beautiful to have the flavours of summer for breakfast.
I absolutely will make this again and am quite grateful, this is one of those snacks that will help me get through the day which is the kind of foodie treat I really need. To change it up they suggest adding chopped walnuts and replacing the honey with maple syrup. Yum! It is so simple and yet the possibilities are quite endless.
I give this recipe four and a half out of five wooden spoons. And am so pleasantly surprised to do so.