When I heard that Next Issue Canada was similar to a magazine version of Netflix, I was excited! When asked if I was interested in doing a sponsored post, I said inside "Hell yeah!" and signed up for a 30-day-free-trial (which requires you to use your credit card BTW) with my fingers crossed that it would work on my now-out-of-date iPad.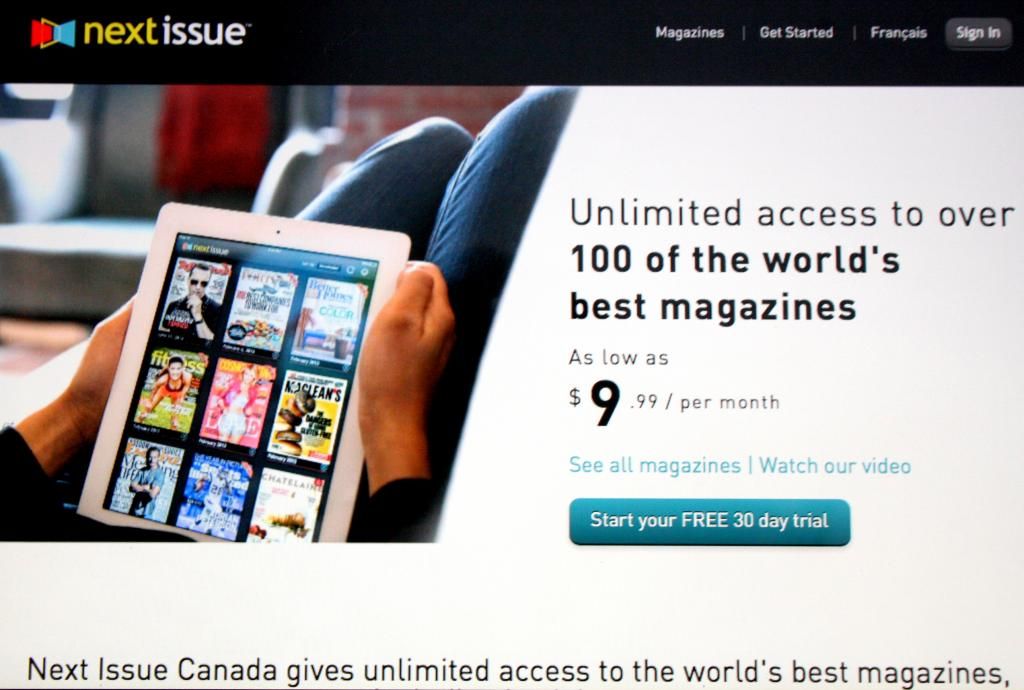 I was beyond thrilled to find out that it does! Not just because I could write the post but because I could explore over 100 magazines and their back issues without leaving my home. The price of magazines these days is extraordinary. Two magazines a month would go over $9.99 easily.
As an information junkie, the idea of using my iPad to comfortably read articles and quickly go through recipes to find inspiration from the comfort of my home was too tempting. I quickly fell down the online publishing rabbit hole, with glee.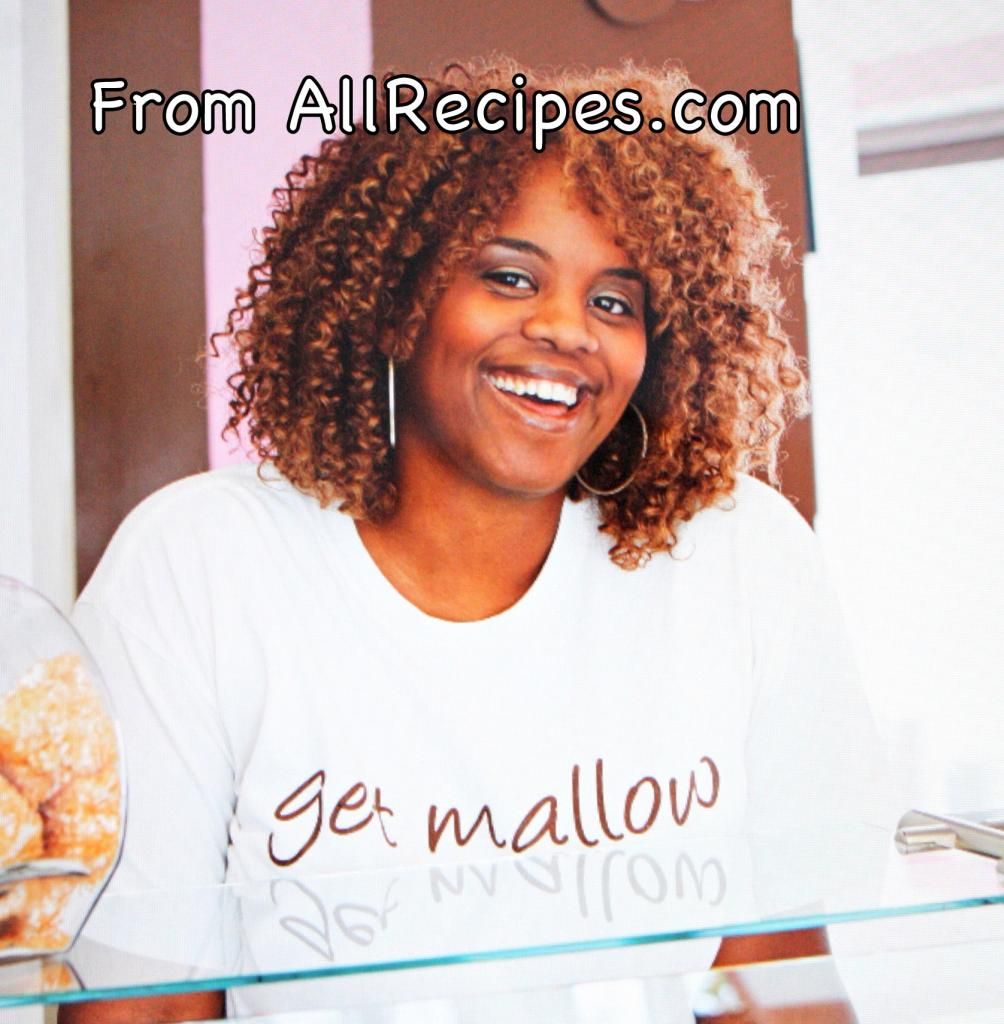 AllRecipes.com made me a convert immediately. I was expecting lots of recipes (I mean, anyone who knows the site and their name…) but what I was not expecting to find were such fabulous written articles. My favourite? A column called "Living the Dream" and this month it was about Nikki Lewis and her rice-cereal-and-marshmallow treat business. I totally fell in love!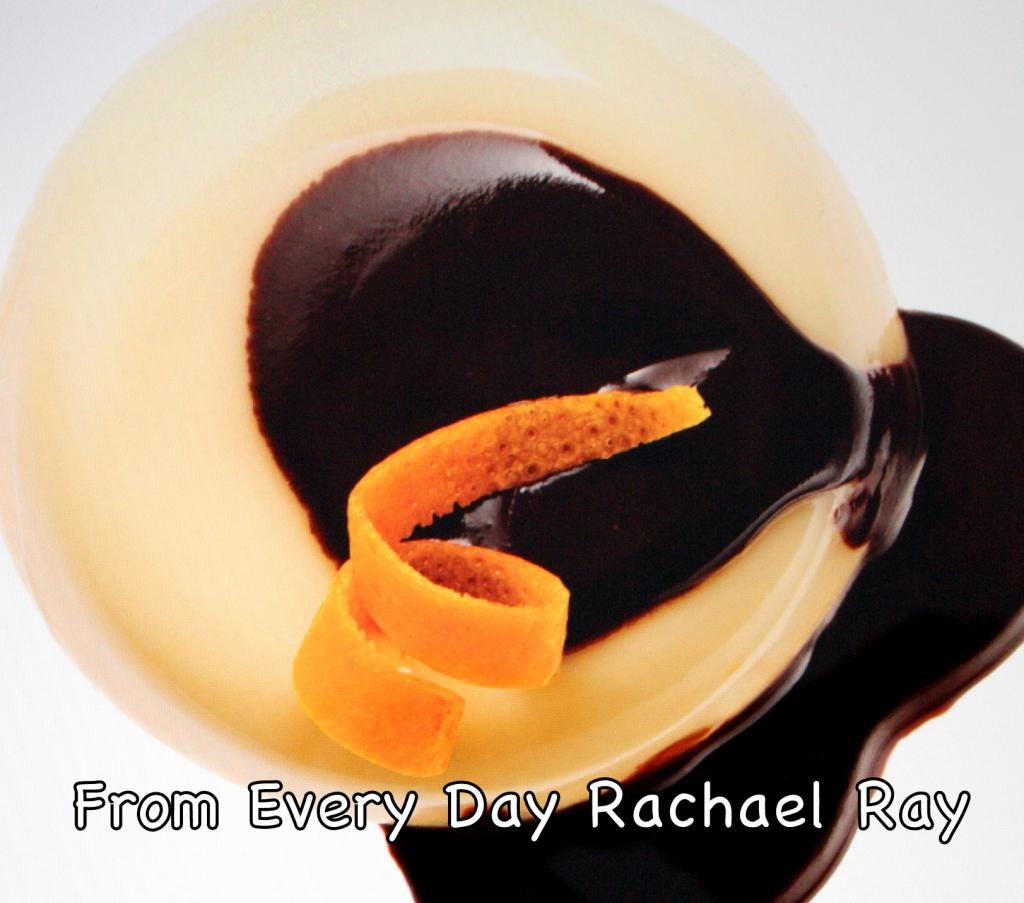 Every Day With Rachael Ray is not a magazine I would normally pick up. Rachael never made desserts on her original 30 Minute Meals show so again, I was so surprised to see this winner of a recipe: Creamy Orange Panna Cotta. It looks divine and so easy to make! If I had a newer iPad I could just use AirPrint to print out this recipe but I easily found it on the site and printed it from my computer. Sweet!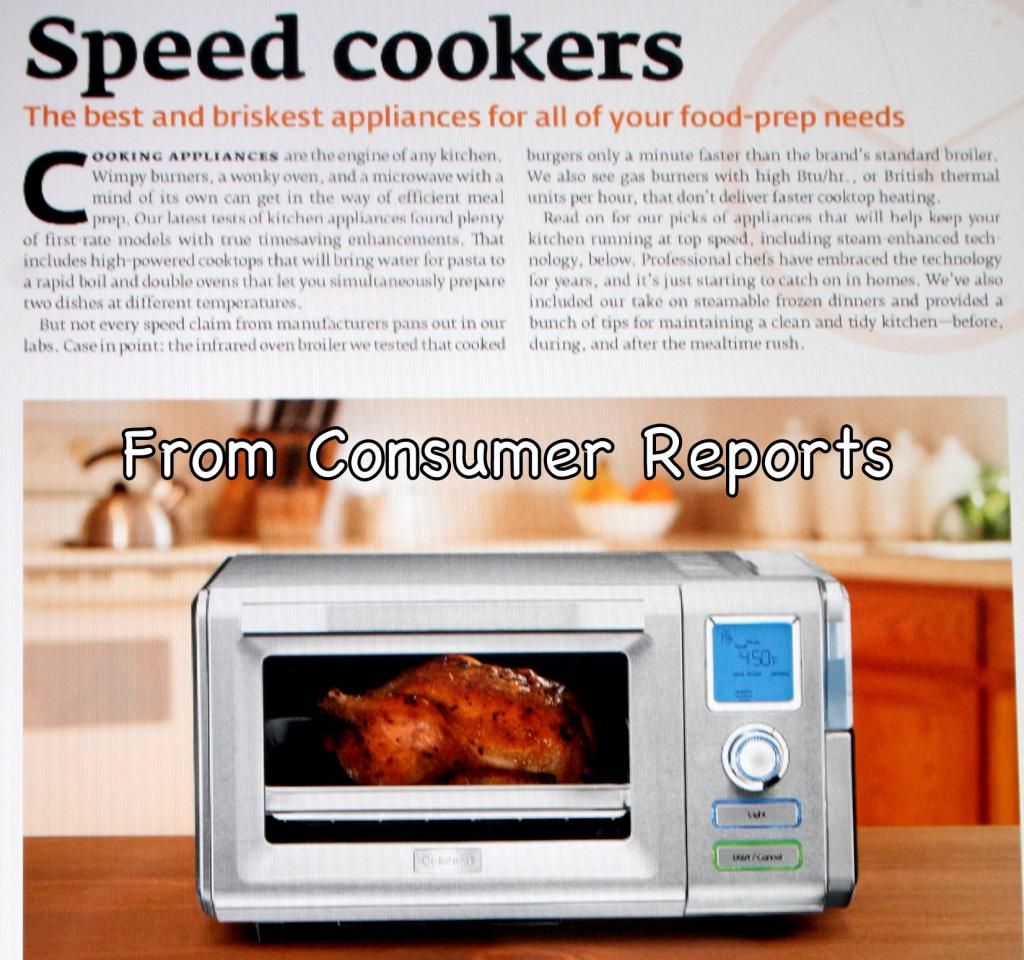 I am a total freak when it comes to finding the best quality anything for the best price and so I have always wanted a subscription to Consumer Reports but foodie magazines would always win out. I was up all night going through the February issue and discovered a new food trend: steam ovens! That alone made the subscription worth it.
I bet you would be surprised to hear that I actually really have a strong interest in business which I inherited from my Dad. When I saw the 2013 edition of Winners and Losers published in Canadian Business Magazine I just could not resist! Don Cherry? Rob Ford? Grumpy Cat? And what a controversial choice for Winner of the Year, Loblaw's Galen G. Weston. They argue that considering the year the company had, Weston rebounded and also shared the story behind the man.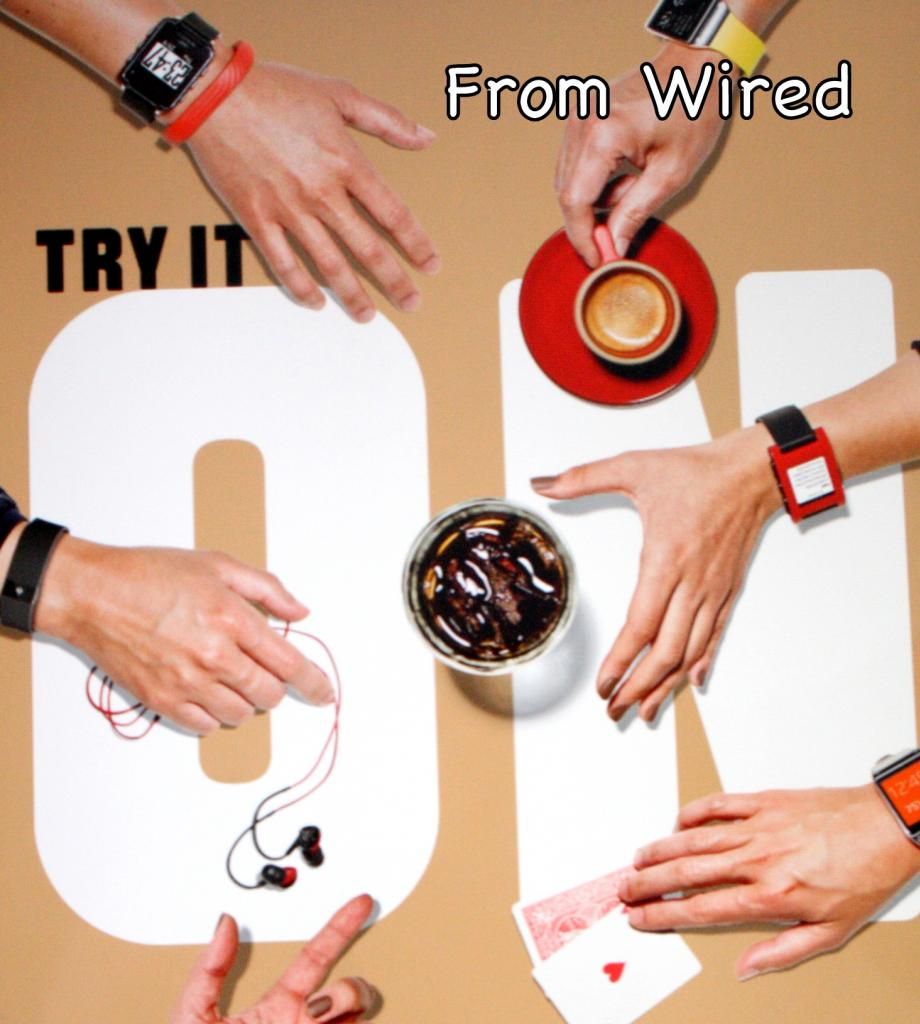 Wired's publication took me over the top when it came to the online magazine "cool factor" that you can now get with Next Issue Canada. They have always been so ahead of the curve when it comes to publishing and tech so now with the option of having their magazine online, they took their publication to a whole new level: animated gifs, articles that sometimes to go up, sometimes go to the right, popups for additional information… And now I totally want to a Zippo Hand Warmer! A reusable hand warmer? Cool.
Take a Sneak Peek
Writing about an app is one thing, seeing it in action is another. I just had to share with you how cool Next Issue Canada is by doing a video demonstration.
I am a convert. I will continue my subscription and pay $9.99 a month. Just in the last week I have definitely received that much worth of content and I feel like I have barely touched the surface. Also, I love that I get emails letting me know when new issues are ready. In fact I had the new issue of AllRecipes.com on my iPad before my grocery store had it on their shelves.
If you love information and being in-the-know, you will love Next Issue Canada. You can also follow Next Issue Canada on Twitter, like them on Facebook and follow them on Pinterest.
Please Note: this is a sponsored post but I am always 100% truthful. If I do not like something, I will never post it for financial gain. EVER!