Over the last few months I have been corresponding through email with Lauren Hampleton via Etsy. Lauren is a pastry chef who also makes fun pastry chef hats that she sells on Etsy.
I loved her work so much I asked her if I could commission her to make me my own Skull & Cupcake Chef's Jacket. She said yes and came up with this incredible custom-designed jacket just for me! I am beyond thrilled. I wanted something fun and a little spooky (my style) to wear in the kitchen and my videos and she totally came through for me.
Here you can see me sharing the outfit with you in my crafts room. Modelling just isn't my thing so I will also share Lauren's photographs which are much better than mine! I adored working with Lauren so much I asked her if she would like to be interviewed to tell her foodie story and she said yes!
The Interview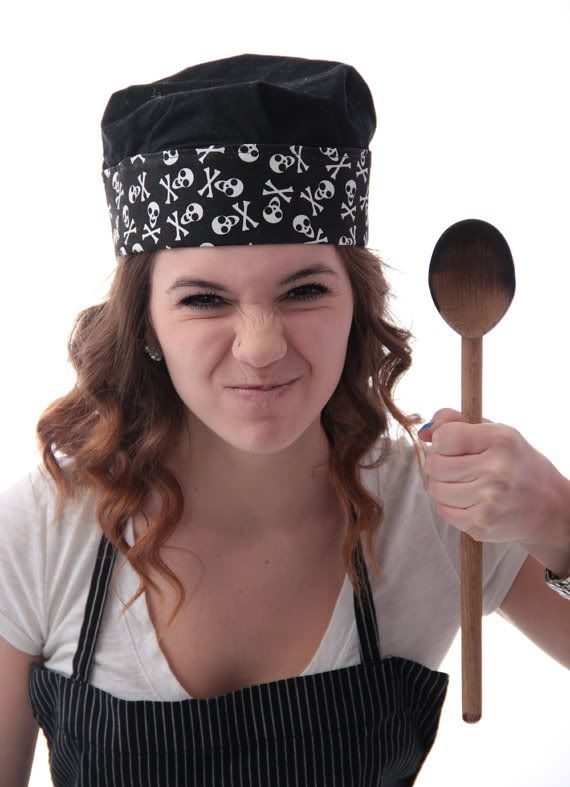 This was the photograph that inspired me to connect with Lauren!
Why hats Lauren? What is it about chef hats that called your name?
I decided on hats because a lot of places have a fairly strict uniform, which usually includes a hat. A hat is easy and quick to make and it's pretty much the only place that you can have some freedom of style, while sticking to the uniform.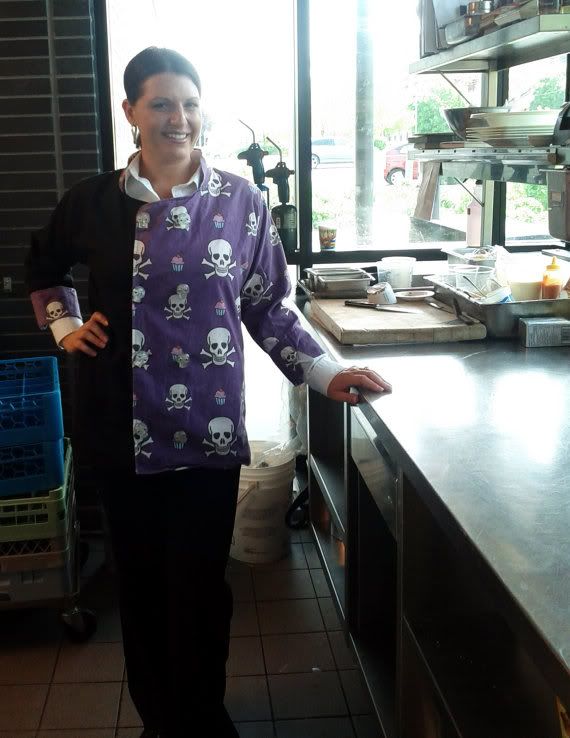 Would love to hear a snippet of what it is like to be a pastry chef, where you studied the craft…
Ah to be a pastry chef…it's busy work! And time consuming! But rewarding when something turns out really really nice. I think pastry chose me, more than I chose pastry. I studied general cookery at Humber College in their 2-year culinary management program and then I moved to Amsterdam right after for a co-op/1-year full-time work placement with the Hilton Hotel. It was there that they dropped me all alone into their new pastry department and I discovered that it's something I enjoy doing and have the ability to do well at.
What is your favourite dessert to make?
Tricky one…I really enjoyed making this chocolate spice cake that I saw on the front cover of a Bon Appetit Magazine. It looks so intricate, and the recipe includes quite a few things but in the end it's very simple and you end up with a beautiful 3-layer cake wrapped in chocolate ribbons. Although it's definitely not for the calorie-wise. Or I also like making cream puffs..extraordinarily easy, and delicious. ..and so extravagant looking when transformed into a croquembouche!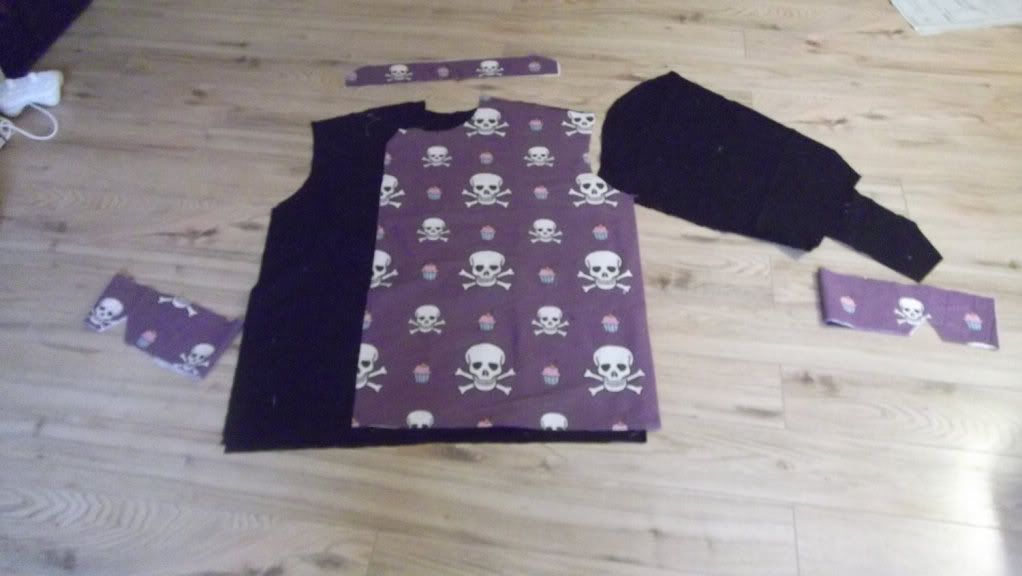 An in-the-process-of-making-the-jacket photo
What is your favourite dessert to eat?
Chocolate peanut butter cups…is that a dessert? I really like carrot cake with cream-cheese icing. My mom makes a good one.
When did you start sewing?
I only started sewing about a year and a half ago, and really only started sewing a lot about 6 months ago. I'd never really thought about selling my hats until people at my work encouraged me to do it. I wear a different one to work every day and they all said "you have to start selling them!"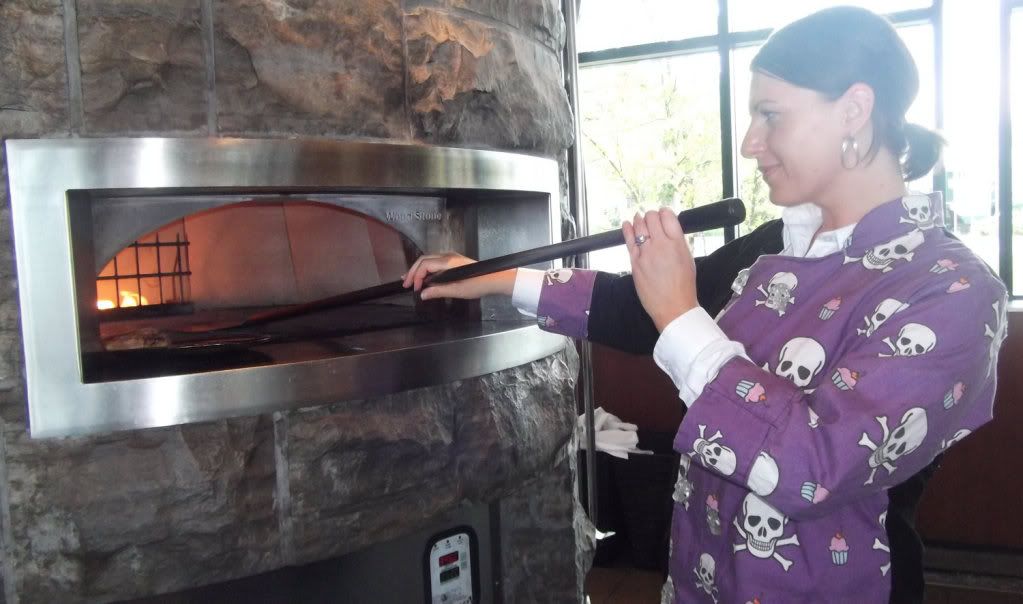 What are your foodie dreams?
Good one…I think in the end I'd just like to make good food that people like to eat, and hope that it'll get me rich one day! Haha for a while now I've had this idea that it would be great to have a large dining room, with one big long table in the middle. You do one seating a night, and fill the table up with all kinds of people and serve whatever you found in the market that day. It gets all kinds of people from different places together talking over your food and just enjoying life.
Do you have any advice for people who want to be a pastry chef?
Trial and error, trial and error. Make lots of mistakes, try to make mistakes! And remember what you did wrong so that next time you won't do it again!
How can people reach you Lauren?
Thank you Lauren for making me my own fantastic foodie jacket and hat! Your work is amazing and totally worth every penny. It has been a pleasure working with you. You rock!