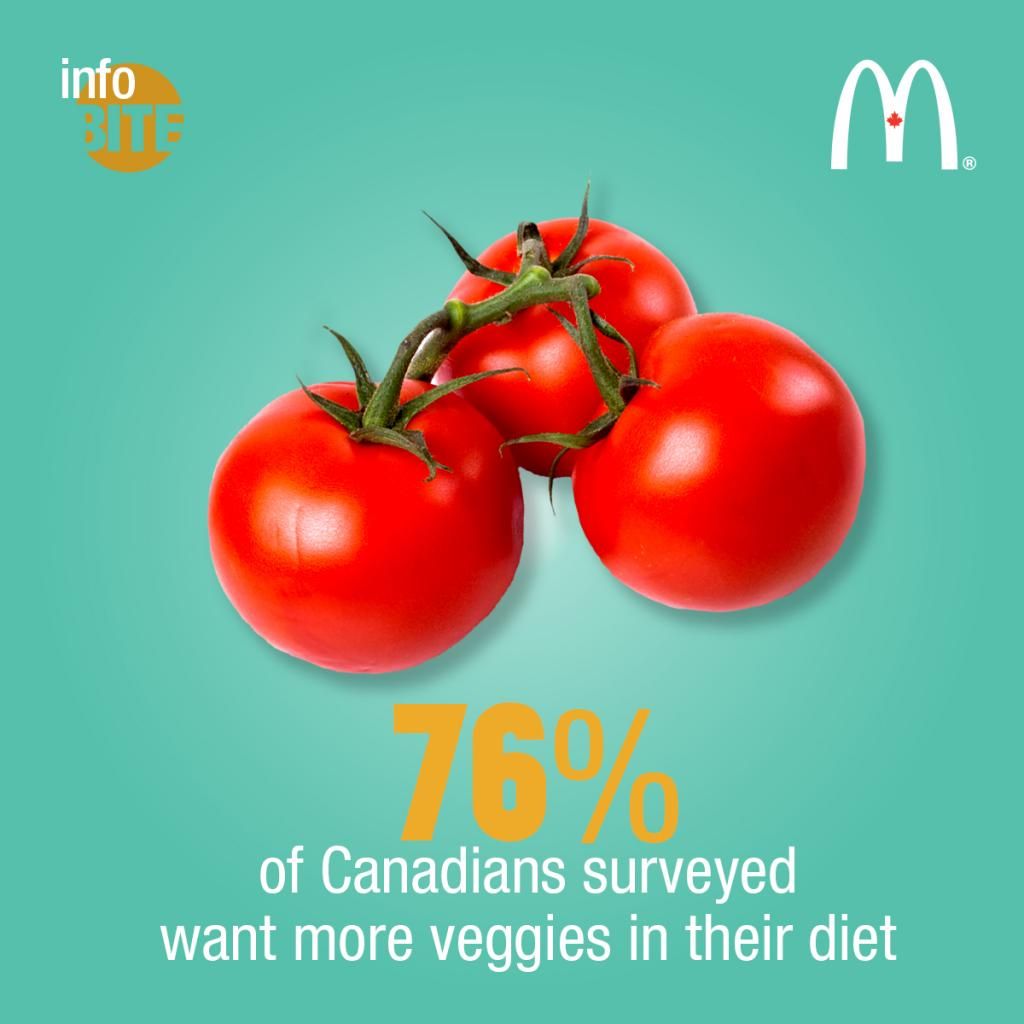 It is so true! One thing I am personally trying to do is get more vegetables into my diet (without resorting to green smoothies). I was happily surprised to hear McDonald's Canada is expanding its entrée offerings to include two new meatless options on its menu nationwide: Signature McWrap Mediterranean Veggie and Santa Fe Veggie. That is right! A veggie-only option at McDonald's!
Mediterranean Veggie: roasted garlic hummus, feta cheese, tomatoes, cucumbers, red onions, shredded iceberg lettuce, lemon-seasoned crispy onions seasoned with lemon and a creamy Mediterranean feta sauce.
Santa Fe Veggie: fire-roasted corn, black beans, a blend of light cheddar and Monterey Jack, tomatoes, red onions, shredded iceberg lettuce and crunchy tri-colour tortilla strips are mixed with chili lime glaze and a Southwest sauce.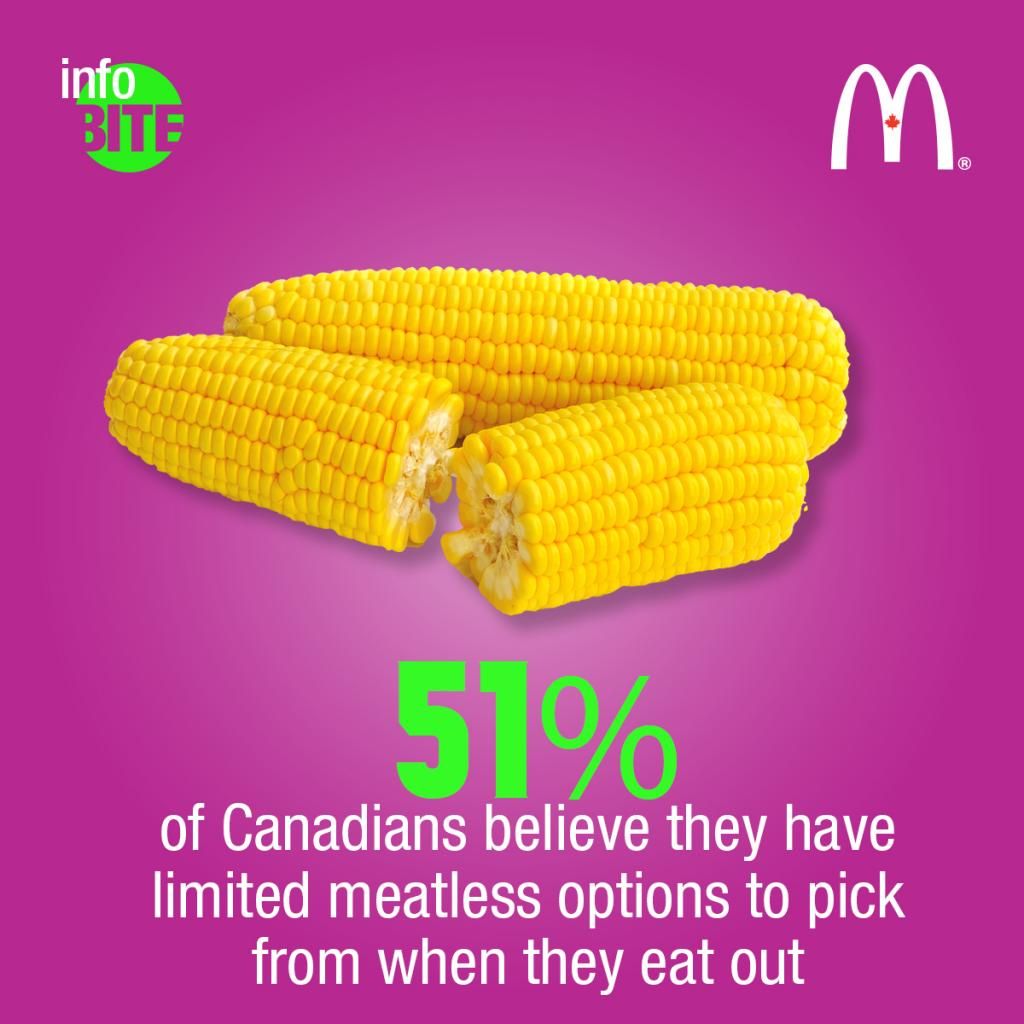 "McDonald's Canada developed the new products to meet the growing appetite among Canadians for more veggie-based menu choices in their daily diet." ~ Press Release
Well that is absolutely true! When I was a vegetarian, I used to avoid going out altogether, I just got so frustrated. I think having a meatless meal option is genius.
Not only do we want to add more vegetables to our diet, we are trying to accomplish this goal! For me, I already eat a lot of vegetables but I need to challenge myself when it comes to variety. That's why McDonald's Canada shared some special recipes, created by Anne Parks, Director of Menu Management for McDonald's Canada, to help us add some tasty veggie-only options to our diets.
Recipe Creator and Innovator Anne Parks

I met Anne Parks, Director of McDonald's menu innovation, at a launch of the Signature Wraps in Toronto
Anne Parks started her first job behind the counter at McDonald's as a teenager and now 35 years later she reinvents classic menu items and develops the new dishes that millions of Canadians enjoy every day.
Anne has been involved in McDonald's Menu Management for the past six years and spent 29 years in McDonald's restaurants working with guests before that. Already a manager when she went off to college, she knew McDonald's was the place where she wanted to grow her career. Throughout the years, she has held a variety of positions both at the store and corporate levels, but she landed her dream job six years ago when she became the Director of Menu Management for the company in Canada.
Anne's Recipes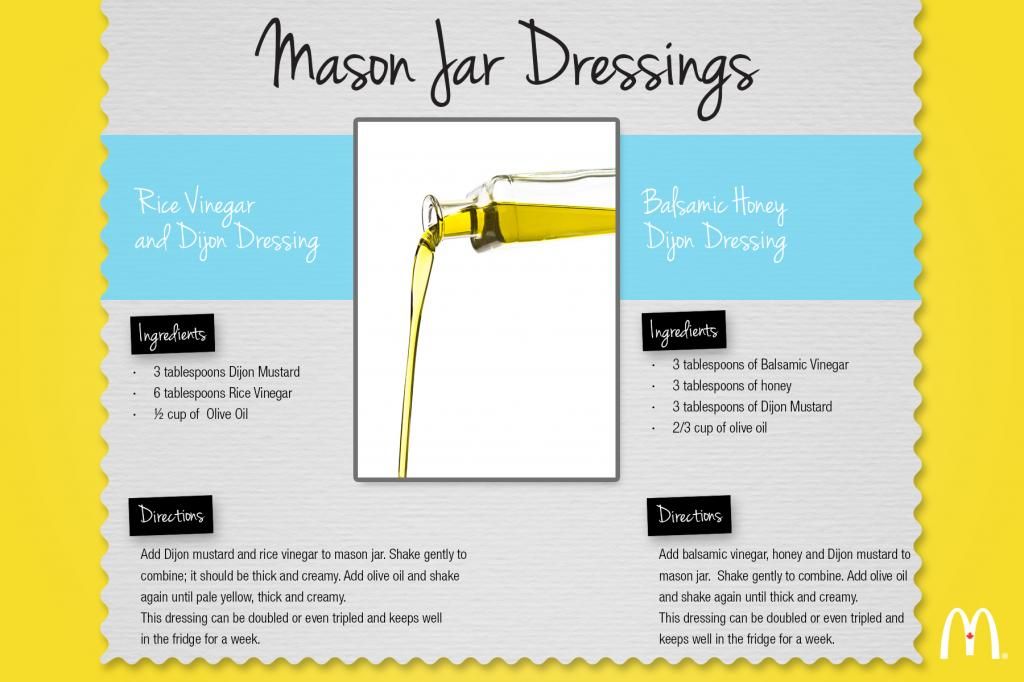 Anne has also created some unique and customized recipe cards for us to try out. One of the easiest ways to boost veggies in your diet is make salads at home and here are two simple dressings for us to try out in our own kitchens: Rice Vinegar & Dijon and Balsamic Honey & Dijon.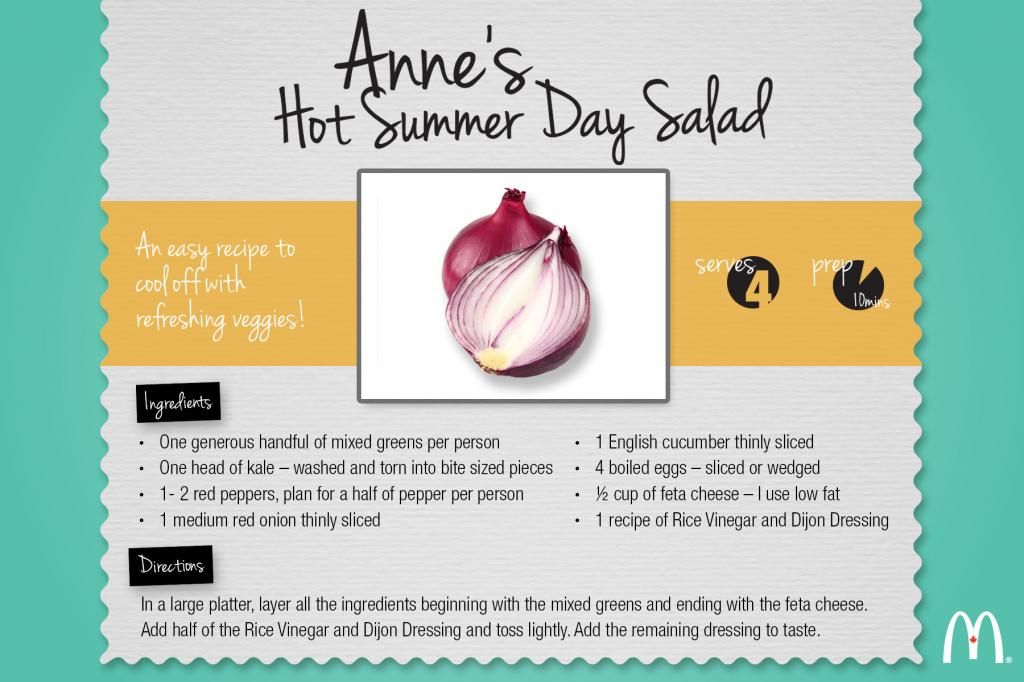 Anne's Hot Summer Day Salad? Wow, a recipe inspired by McDonald's that has kale in it! I am so impressed.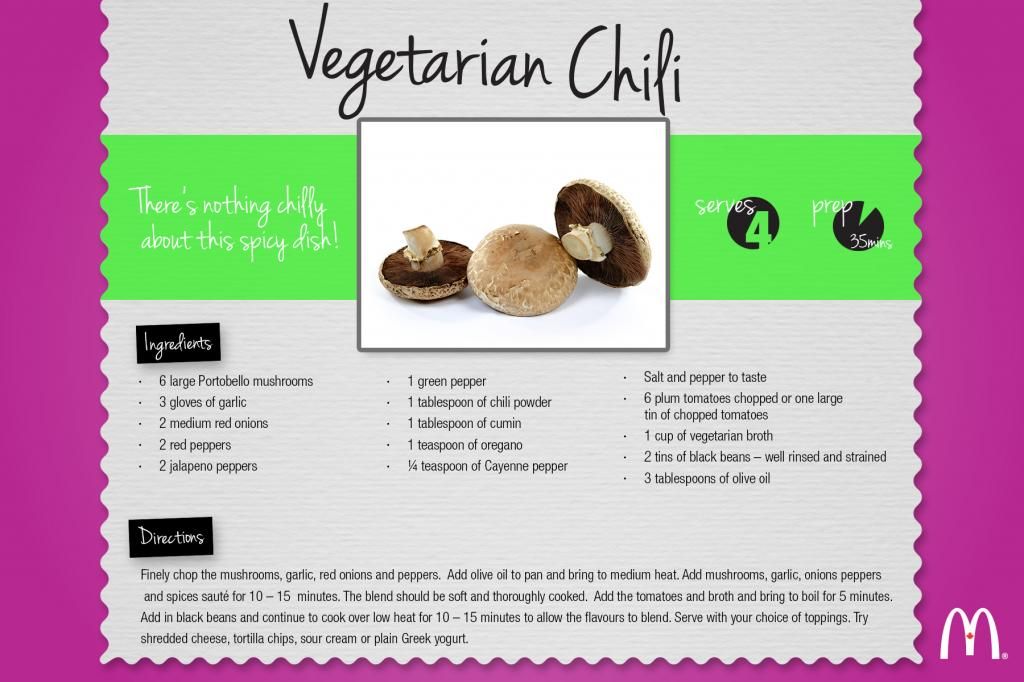 So often vegetarian recipes do not have enough protein in them to be a complete meal but Anne's recipe for Vegetarian Chili not only has lots of meaty portobello mushrooms in it, there are 2 cans of black beans!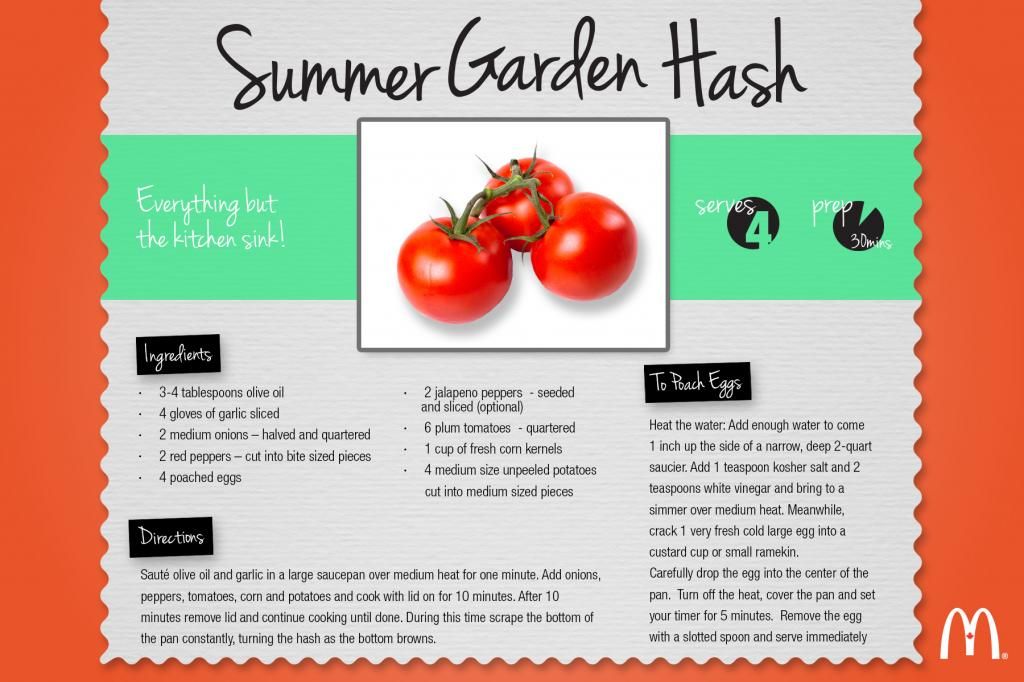 I have to admit, this recipe for Summer Garden Hash sound pretty good to me and I love that it has poached eggs in it. That is definitely unique and sounds flavourful.
There can be nothing bad about working to get more vegetables in our diets. I am Suzie the Foodie and I approve this message.