On my birthday, there is always a blizzard. Doesn't matter where I am, it's always the worst day of the year for weather and sure enough, that is what happened last night. It also happened last Saturday where we tried to walk to a new restaurant (I am terrified of driving in the winter because of PTS of a bad car accident I was in) and Reg was slipping and sliding, almost falling into traffic. I insisted we go home.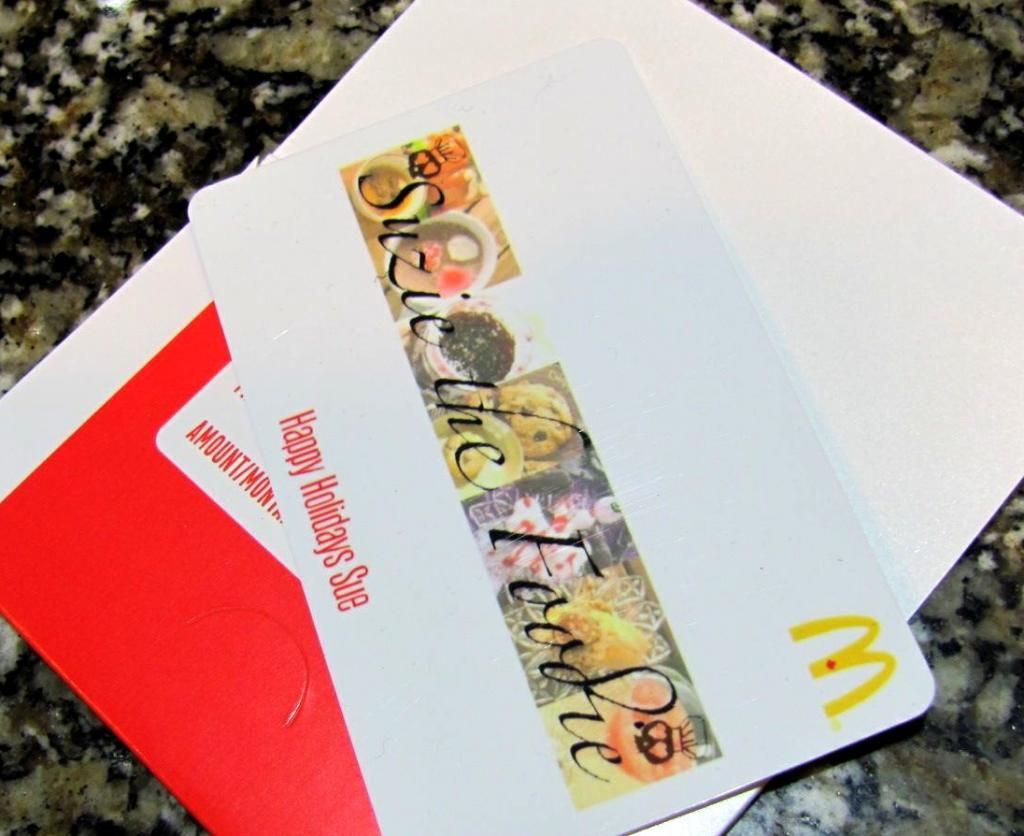 McDonald's sent me a gift card at Christmas to say thank you for interviewing Jason Patuano about their new open door question and answer program. I also wrote a review of their blueberry pomegranate smoothie. I was so surprised when I got this personalized gift card just for me.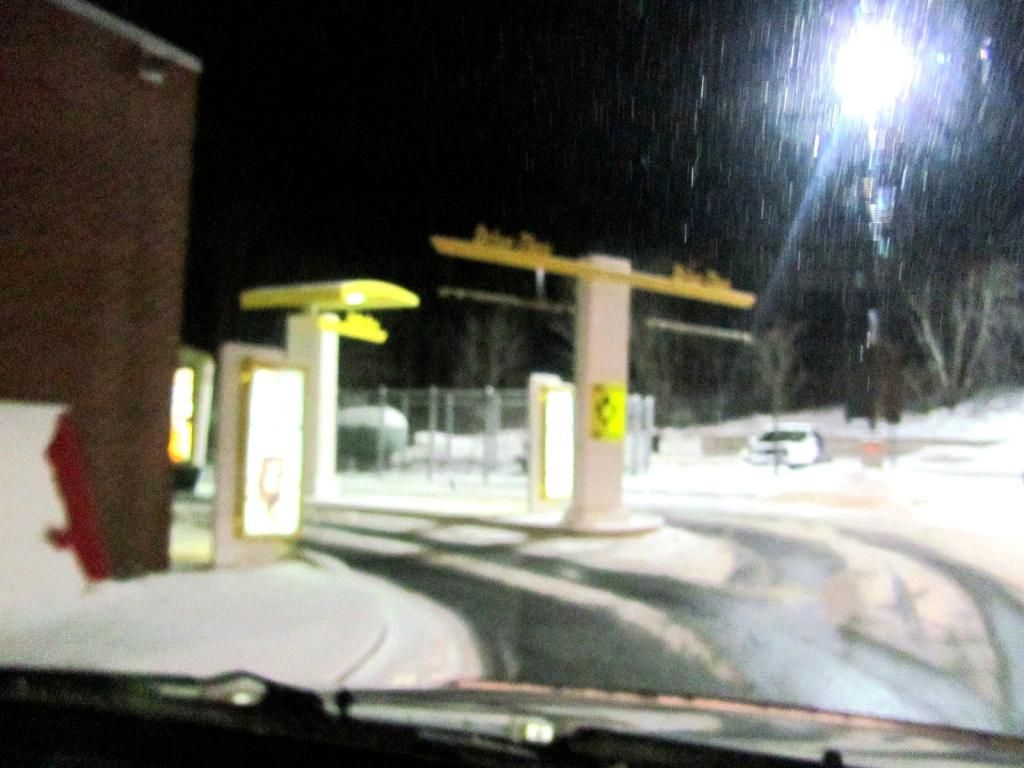 See, the weather sucked! Actually, this is after the big blizzard and the roads had cleared. Reg had to coax me out of the house. There were so many accidents yesterday. He mentioned the drive through and I thought, well, we will get home nice and fast if we go through it. I said, let's do it.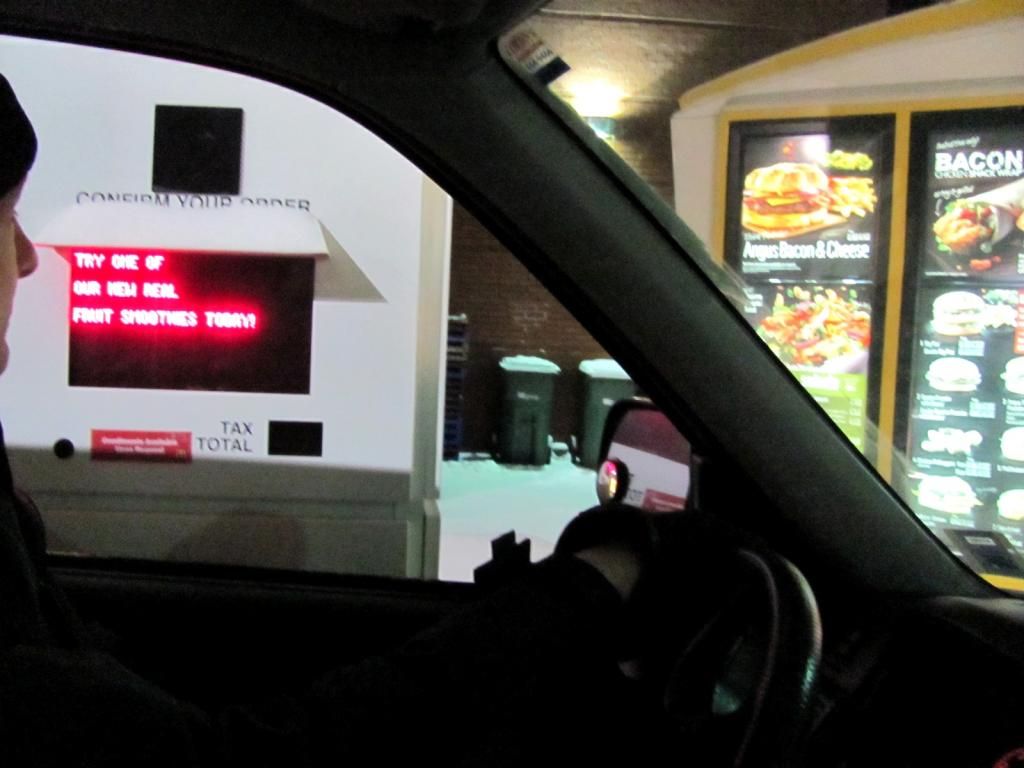 We had been to McD's a couple of weeks ago as well so I had a balance of $24.98. Our bill came to $25.02. Crap! I did not have any change and neither did Reg.
I felt like such an idiot handing over a $20 bill and apologized profusely. The cashier was so nice, she checked her pockets for pennies and found some. Mortified, I dug through my purse hoping I could find something, anything to help with the bill. And I found a quarter!
What a sweetheart. I could not believe she did that. That totally made my day.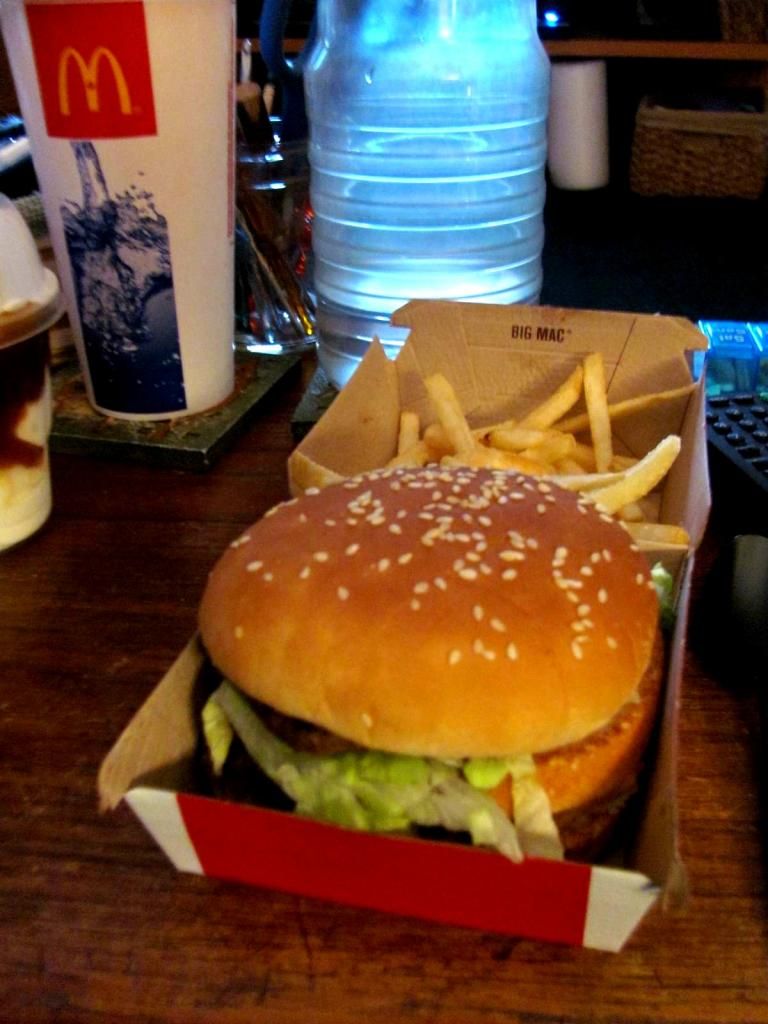 So I went for it! I got a Big Mac Combo with Fruitopia and a caramel sundae. I totally felt like a kid again. Celebrating at adult Happy Meal.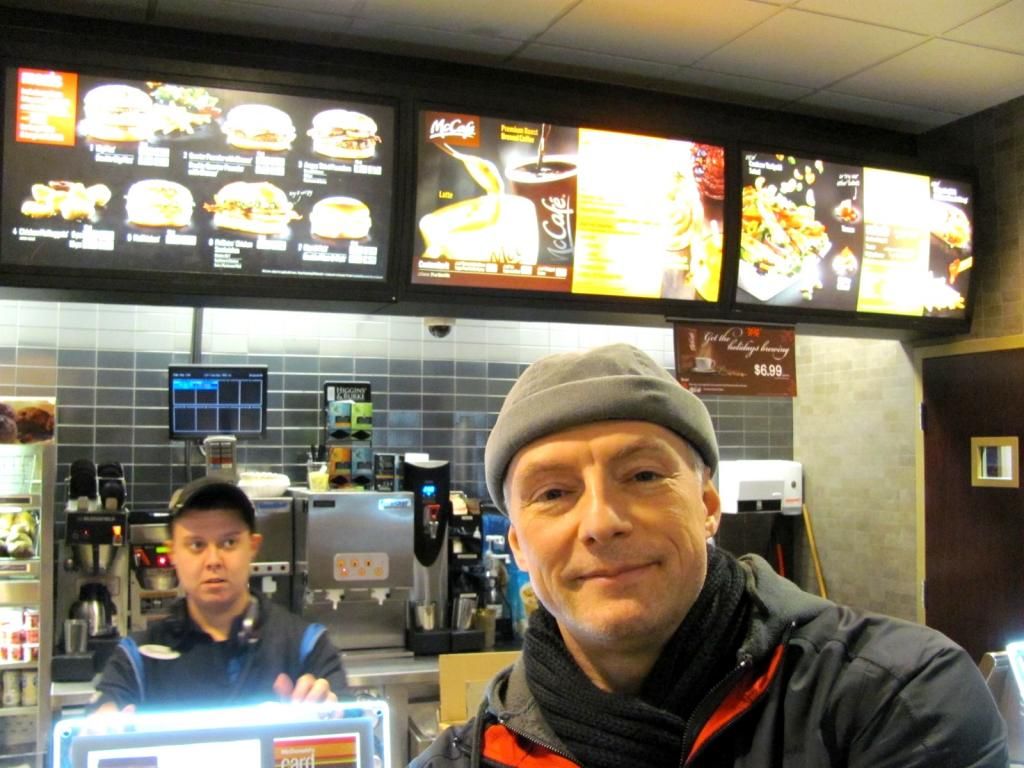 Not to worry. Reg will be taking me out for a proper birthday dinner once the weather gets to be less horrid. The funniest part about last night (other than the look on the guy's face at the cash the first time we went) is on the way home there was an ad on the radio for dieting. Some weight loss program. Reg yelled, "OMG! I already feel guilty and I haven't eaten anything yet!"
I laughed and laughed. The irony was gut busting! I even laughed as we drove past the bend in the road where our head on collision happened.
Maybe I am finally moving forward in life? All I know is it was a treat not to cook for my birthday and to have so much fun despite the scary weather. Thanks McDonald's!