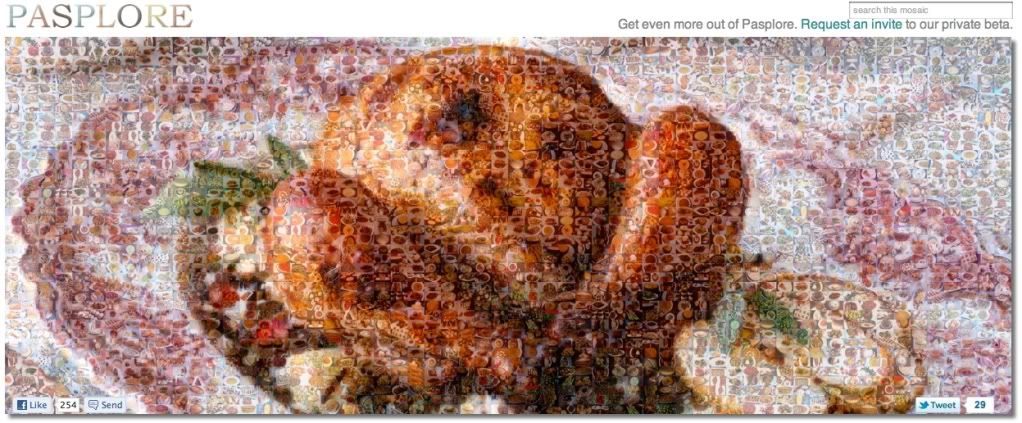 Pasplore was kind enough to ask me to contribute some Thanksgiving-inspired photography for this month's blogsaic, a mosaic of food blogs.
It was just the coolest idea, how could I say no?!
Believe it or not, my food photographs are in there. To see them, go to the site and in the top right-hand corner of the screen type in: suziethefoodie.
Little rectangles will show up where my foodie photos are within the mosaic. Isn't that amazing?! I am a foodie, a craftsy person and a geek. This was so up my artsy alley.
It was an honour to be asked to participate in this super-cool project. Thanks Pasplore!