Last year I came up with this recipe for my Banana Mango Smoothie. I can not leave a recipe alone so I tweaked it and made some changes!
I am not really into super sweet stuff so what was missing from this mango to make it perfect was a little sourness from some fresh lemon juice. My husband agrees, this takes it over the edge! I also replaced the honey with some icing sugar which makes it even frothier than before which I love.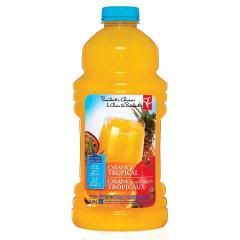 Instead of just using ordinary orange juice I now add some PC Blue Menu Orange Tropical Cocktail along with: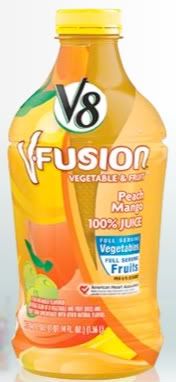 Instead of using ice cubes now I just buy
PC frozen mango chunks
since mangoes here on the east coast are ridiculously expensive!
So here is the recipe, well, kind of. I just throw stuff in the blender and whizz it up but here are the approximate amounts which will make two very generous smoothies:
My Banana Mango Smoothie Recipe
3/4 cup of mango chunks
1/2 cup of yogurt (vanilla works great but you can use plain and then add 1 tsp of vanilla extract)
1 banana
1 tbsp of icing sugar or honey
1 tbsp of fresh lemon juice
Depending on the humidity, sometimes the smoothie is too thick so add some more juice to the blender and blend until very smooth and fluid.
Normally I would not bother pointing out the specific company products used to make a recipe but this smoothie really is perfect with these particular juices, they work so great together and this is now one of our favourite smoothies of all time.