You all know I am a huge fan of CBC's Dragons' Den. I get excited to see Canadian entrepreneurs come up with fabulous products and pitch them to the Dragons. Nothing excites me more than foodie products that come to the table but when I saw Vivian Chen from Bakery 18 on Dragons' Den, I was smitten! Not just with her products but with her too.
I wrote to her right away and she graciously sent me this big box filled with her family bakery's buns! Lots and lots of buns. I had struck foodie gold but also realized, had I bitten off more than I could chew? Literally?
The Episode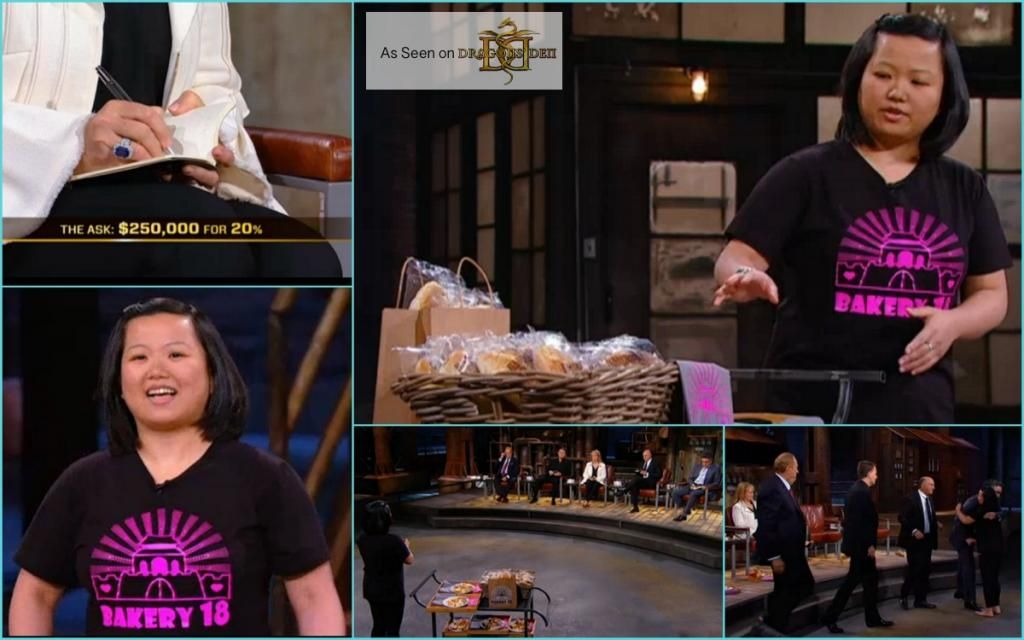 This bakery has been in Vivian's family since 1943. On the show Vivian claimed that these buns were the next bagel or donut.
She sells them to big chain stores in Ontario and sold 1.2 million buns last year, making a million dollars in sales. She went on the show hoping to get $250K for 20% of her business.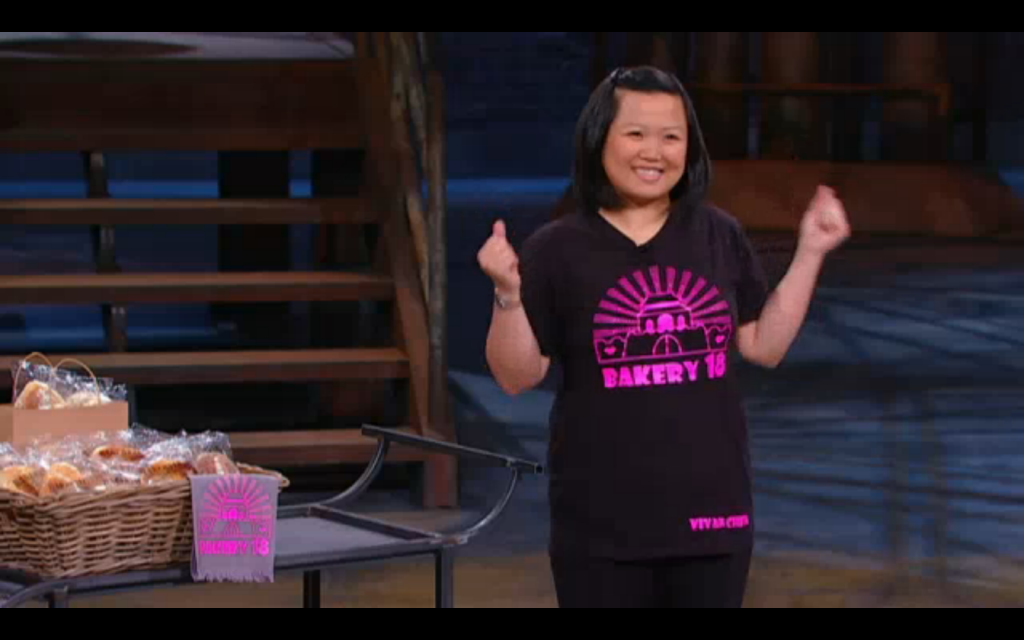 When asked what she would do with the money she explained that she needs a bigger plant with machines that would make the bun-making process faster. Dragon Kevin O'Leary was particularly intrigued when she disclosed that she fired her mother in 2008 because she was working too hard and not smart enough. "You are a great entrepreneur." ~ Kevin O'Leary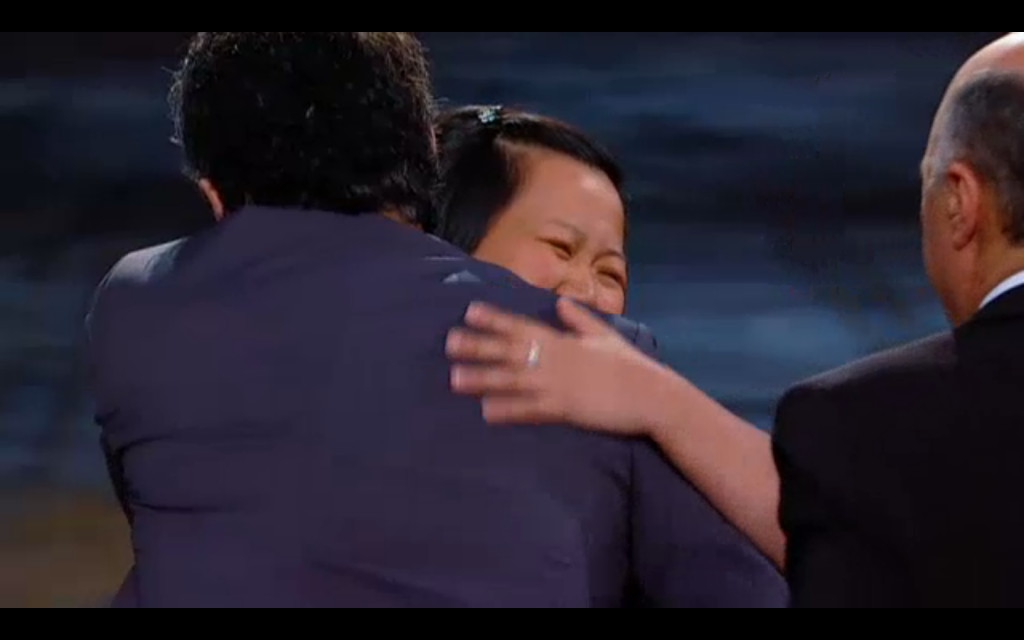 In the end four dragons came in on the deal (Arlene bowed out) and Vivian got the $250K but for 50% of her company. I think she and her company are in good hands.
The Product


First?! YUMMY! Delicious! So pillowy soft and sweet, all of these buns rocked. Honestly. I know because I ate all of them! Reg helped me at first but then had to stop. So rich! They range in calories and fat content from not-too indulgent to woah!!! But I am a committed foodie and ate all of them.
Vivian said that the secret to her buns' success is that they are made with eggs and milk, not just flour and water. She keeps the calorie count down by not icing them and sure enough, they are sweet enough that they really do not need anything else.
I am NOT a fan of raisins but they were so plump and delicious in this bun, I was blown away.
The Coconut Butterfly Bun was my favourite. Super moist and gooey, just the way I like it. Of course it was one of the most indulgent at 360 calories and 18 grams of fat. Totally worth it.
The custard bun was a little stingy on the custard but it was so rich and eggy, I have no real complaints.
The one we enjoyed the least was the Cheese Garlic bun. We felt it needed more flavour but I applaud Vivian for exploring the savoury side of bun-making.
There were three buns that were coconut so if you are not a fan, stay away from those and indulge in one of the others. You will not be sorry.
Foodie Conclusion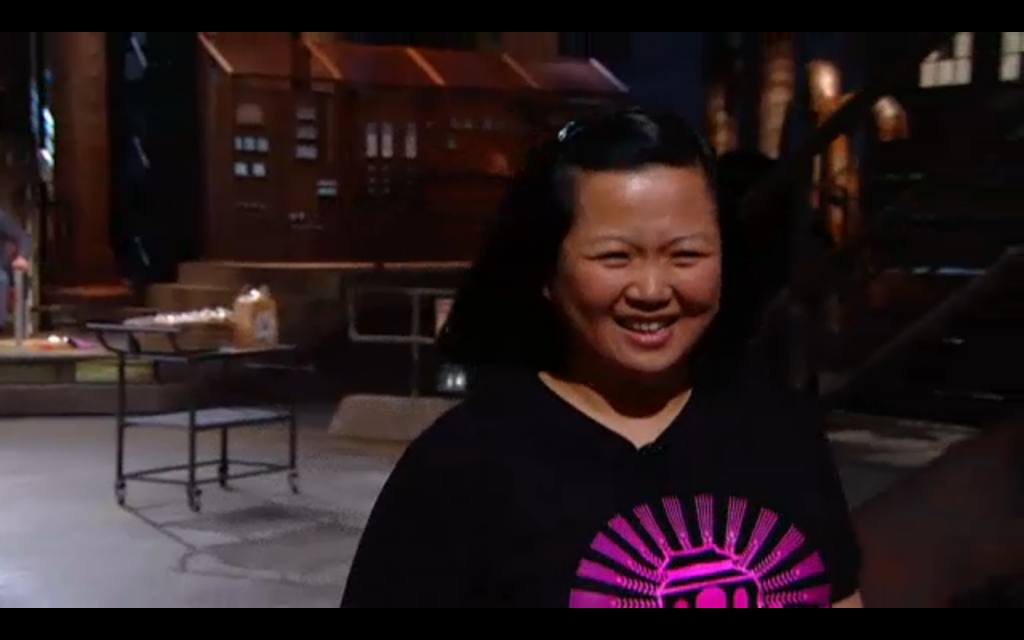 Vivian Chen from Bakery 18 was so impressive on Dragons' Den. Her family's bun recipes are outstanding and Dragon Jim Treliving is right, these buns last for days and days and are still so moist. Oustanding!
Oh I am so happy to report that Bakery 18 is a total winner! Now they just have to expand so that everyone else in Canada can enjoy their buns as much as I did.
If you will excuse me, I have to do some exercise to work off all those sweet treats I indulged in. Totally worth it though. Overall I give the sweet buns five out of five wooden spoons. Way to go Vivian!