President's Choice has been playing Santa with me! I have these amazing presents to open. Yesterday I discovered something completely new to me: silicone-coated paper re-usable loaf pans. I never!
You know how you bake a banana bread as a gift for someone and then you realize you have no plate that it will fit onto so you end up wrapping it in tin foil? Well now you do not have to! You can bake it in one of these pans and you even get pretty red ribbon to make it look so festive. The packaging says you get 6 pans for $9.99.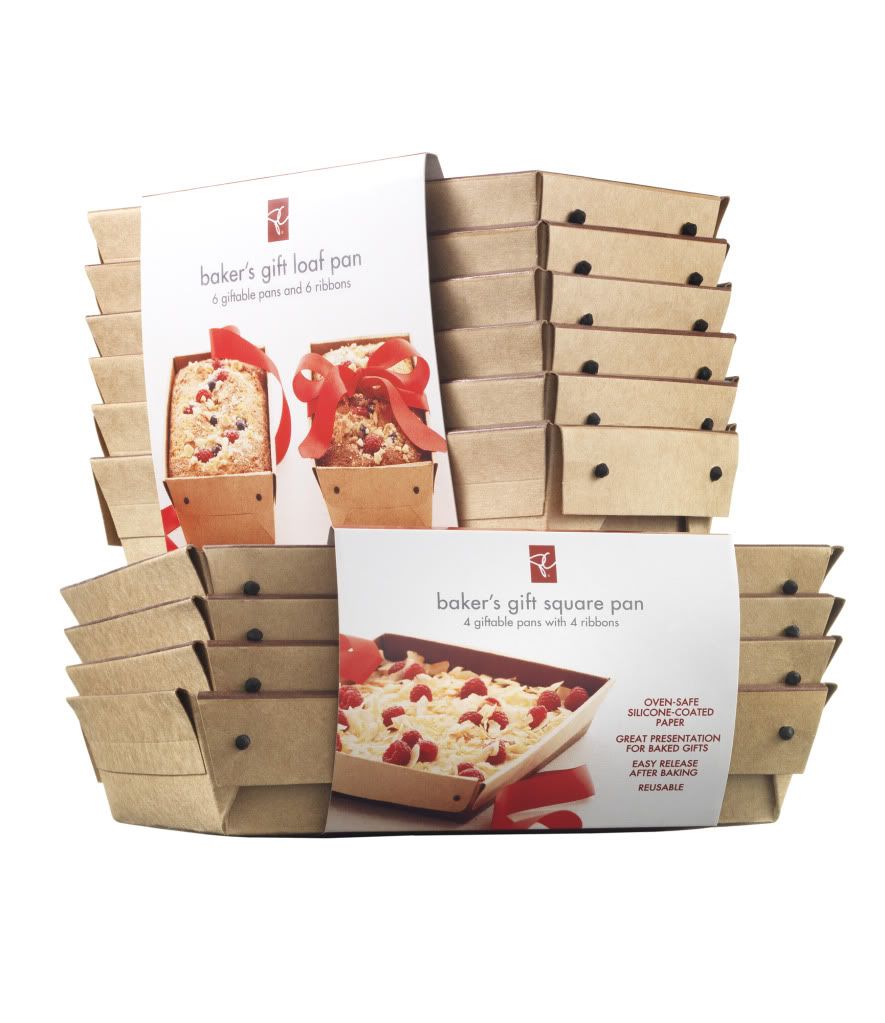 I love this idea but I have to admit something to you. I do not like baking with silicone. I never have. It feels unnatural to me. I am very health conscious with the vessels I cook with and normally would not have used this type of product.
Also, because of the use of silicone, I have no idea if these containers compostable. After just one baking, the exterior of mine has oil stains on it that can not be washed off so where do these end up going when you are doing with them? I wish I could provide a link, but I could not find this product on the President's Choice site and I also could not find them in the stores yet.
Unfortunately, I totally forgot about this label on the box! I was supposed to make a recipe from their site but I am working on a cookbook review of Out of Old Nova Scotia Kitchens and so I used the loaf pan to do some recipe testing from the book:

Not to worry, I will be sharing this recipe for Carrot Bread soon!
The pan held up well to the baking and sure enough, you can wash the inside and re-use it. It is smaller than my typical Baker's Secret loaf pan so be wary of how much batter you put inside it. You might want to hold back on some of the batter to avoid spillage.
I was surprised how well the loaf pan held up, it is quite strong but over time did bend out a little, warping the shape of the loaf. Although when you wrap that pretty red ribbon around it, it is going to look cute as a button!
This is not the kind of product I personally would purchase because of the silicone and the potential environmental dilemma but for the busy holiday baker, this is absolutely fantastic! I can see these being a very popular item and I sense many wonderful Christmas banana breads will be given as gifts in these vessels. I give this product, four out of five wooden spoons.