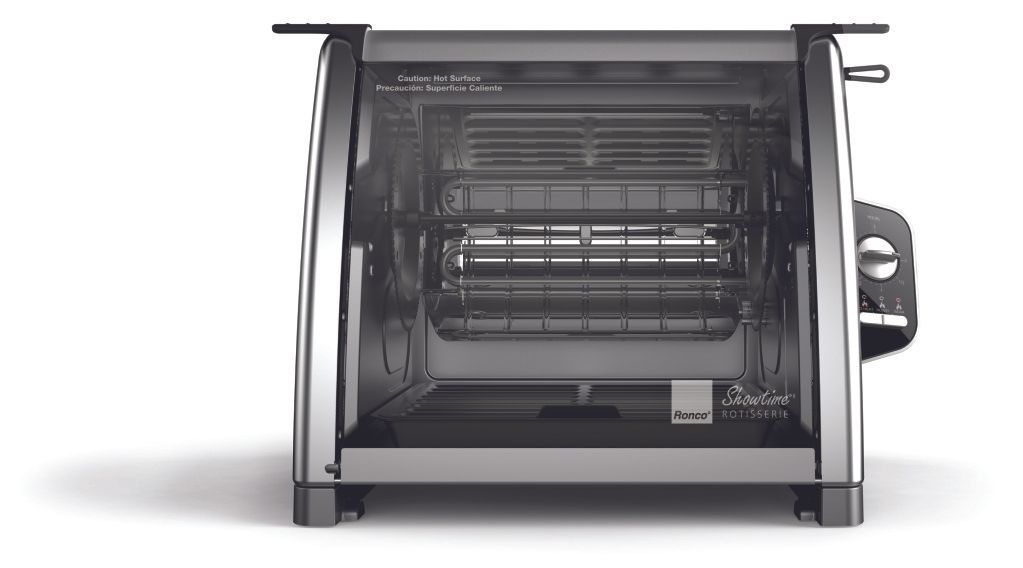 I am happy to let my foodie friends know that Ronco is giving away a rotisserie every day in July. That is $6,200 in prizes!
All people have to do is "like" Ronco on Facebook and they will be entered to win. The prize will be shipped for free.
1. Winners will be announced on Facebook the following morning of the daily drawing. (ie. Winners of the July 1st drawing will be announced on July 2nd.)
2. The promotion begins July 1st and ends July 31st. Once you LIKE then you'll be entered for each of the remaining days in July.
3. No duplicate winners. If you are a winner, your name will be removed from the random drawing list.
4. If you choose to "unlike" us at any time during the contest, your name will be removed from the drawing list.
Ronco is listing the winner's names on their Facebook page every day:
"Happy Hump Day, Ronco Foodies! It's that time again….time to announce another winner of the Ronco 5500 Rotisserie. Amy C. of Fairfield, Iowa is July 10th's winner! Congratulations Amy! We really appreciate you!"
After winning the Klondike Rose Potatoes Contest, I just had to spread the foodie love. If you win one of these bad boys, let me know what you think of it OK? This is a new foodie entity to me. I would love to hear about it.
Good luck! There are still 18 prizes to be won so go for it!. Have a great weekend everyone!
~ Suzie the Foodie