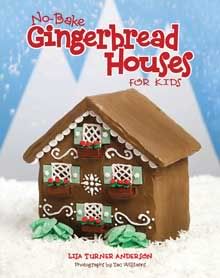 Contest is now closed! Good luck everybody!
Yes! It is time for another giveaway and this time there is a family our there who is going to be super excited to win No Bake Gingerbread Houses for Kids. Published by Gibbs Smith, this book is almost too adorable for words!
The book is photographed by Zac Williams, who is also the author of Little Monsters Cookbook. Similar to Little Monsters (which was part of my Halloween Giveaway) the details and the vibrant colours throughout the book kept me coming back to look at each and every page over and over again:
It is quite clear that for the author Lisa Turner Anderson, this was a labour of love and joy:
"Every year at Christmas for as long as I can remember, I would want to make a gingerbread house. But just thinking about making the dough, rolling it, cutting it out, and waiting 24 hours for it to harden exhausted me! I knew that you could make a very simple gingerbread house out of graham crackers. But I wanted to do more than just a simple house! …The book features houses ranging from a pink castle to a tiki hut to a red barn and more, all using graham crackers, cookies, waffle bowls, and ice cream cones."
No joke, Lisa really does deliver. You go from the simplest "Easy Candy Cottage" to a Dutch Windmill using just graham crackers, royal icing, waffle cones, cookies and candies. This is a family's dream come true for spending time together and being creative in the kitchen all year round.
Of course the Halloween house grabbed my attention right away, so genius, decorated with Chiclets and M&Ms… I absolutely can understand the draw to play with food! That igloo with the adorable penguins? Sugar cubes and gum drops. Think you can make these yourself without the book? I dare you!
I was tempted to try making one of these myself. I was going to go out and buy supplies when I went through the instructions and remembered my big weakness as a foodie. I have a hard time going from the page to the three dimensional world. I could not wrap my head around the simplest of instructions and the instructions in this book are great. Me? I need a video to "get it" but I know there are many clever moms out there who will find these houses easy!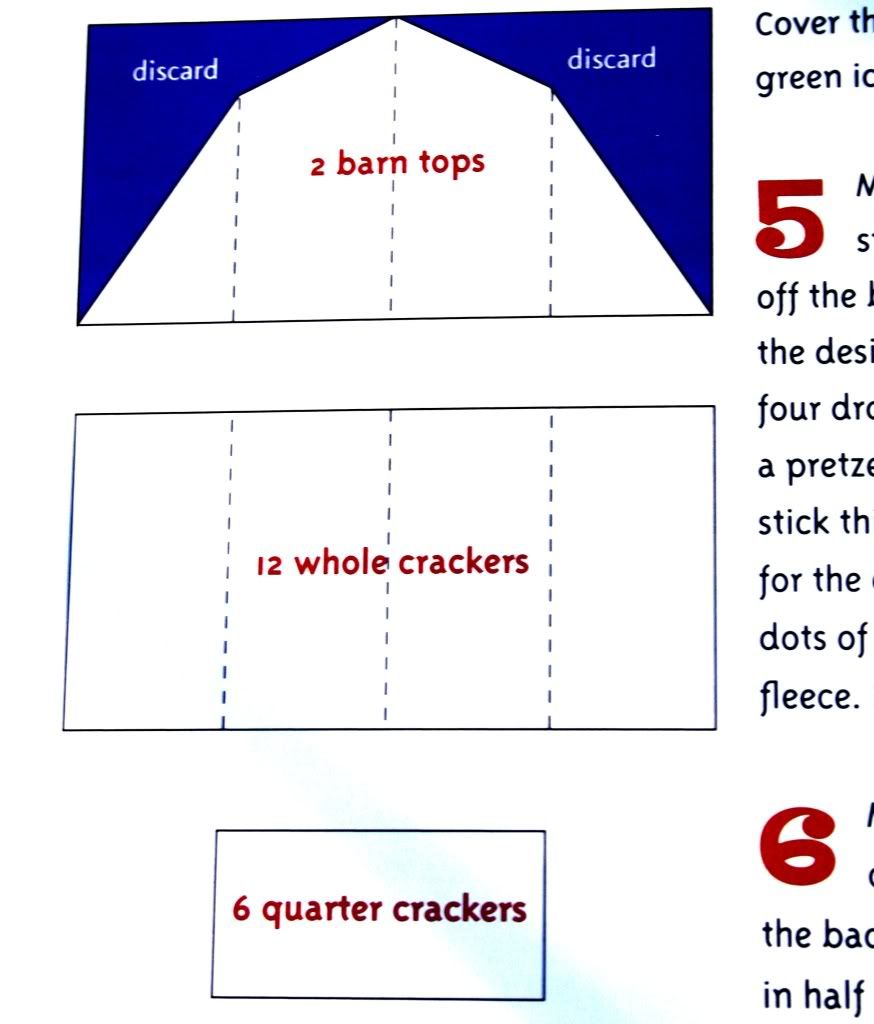 This contest is open to everyone, no matter where you are. All you have to do to enter is leave a comment with contact information if you do not have a profile and/or blog. I have opened up my blog to allow anonymous until the contest ends Thursday December 2, 2010. Winner will be announced by the end of the week. I also ask that you consider following my blog if you don't already and if you want to get alerts on upcoming contests and info about my blog, I suggest you subscribe to
my free newsletter
. All my subscribers knew to come today to enter the contest, did you?
It is actually difficult for me to let go of this book. It is so cute, creative and filled with inspiration I could look through it over and over again just for fun. Knowing that it is going to go to a happy home with people who will actually attempt these fabulous decorated houses is the only reason why I am letting it leave my little hands.
My only complaint about the book is these are not actual gingerbread houses. Cleverly made with graham crackers instead, this book is so sweet and cute I forgive it completely. I give this book five out of five wooden spoons.