I would like to introduce a dear friend of mine to you all, my foodie friends! Steve and I have known each other for a long time and met when I moved to Ottawa. He is a Cordon Bleu trained chef and cooked shrimp for Reg who ate it AND liked it! He is a foodie miracle worker.
He has also accepted my invitation to share some of his advice, foodie tales and insight here on my site. Going out this morning is a newsletter to the students of The Cooking School for Delinquents where DaLocalChef (AKA Steve) answers questions about our upcoming foodie challenge: Chef Ramsay's Beef Wellington.
Introducing Chef Steve Wilson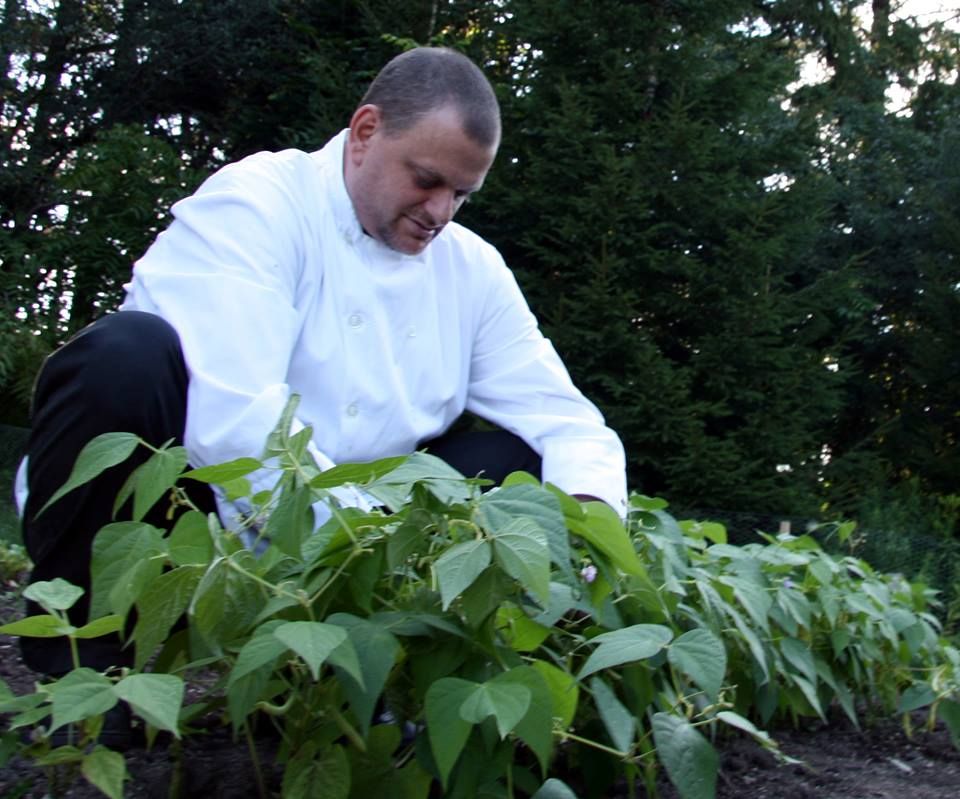 My name is Steven Wilson and I am a chef. For the past 28 years, I have made my living working long hours in hot sweaty kitchens…and loving it.
I am currently the Executive Chef of the Summit Golf and Country Club, a private club in Richmond Hill, Ontario. Over the years I've worked in almost every sort of venue you could imagine. From diner to gourmet pub, country club to hotel, private catering to adult nightclub, and everything in between.
My cooking, both professionally and at home, is inspired by the cooking of my 2 grandmothers, Esma Wilson and Marie Clouthier. They both taught me a profound respect for food and the power it has to enrich people's lives.
At The Summit, I run a mostly "from scratch" kitchen. All sauces, stocks, soups, jams, jellies, dressings and vinaigrettes are made in house. My crew and I constantly strive to provide the best food possible to our members, relying on the best available seasonal product to do so. I am a firm supporter of local farmers, and even grow a number of crops in our own gardens at the club, including herbs, tomatoes, peppers, beets, squashes, pumpkins, leeks and carrots. There are few things more satisfying as a chef than preparing a dish from ingredients that you grew yourself.
~ Steve Wilson
Come Join Us!
Want to make Beef Wellington with us and hear what DaLocalChef has to say about it? Join the cooking school! No rules, no teachers, no pressure… It is free and fun.
Join the Cooking School for Delinquents