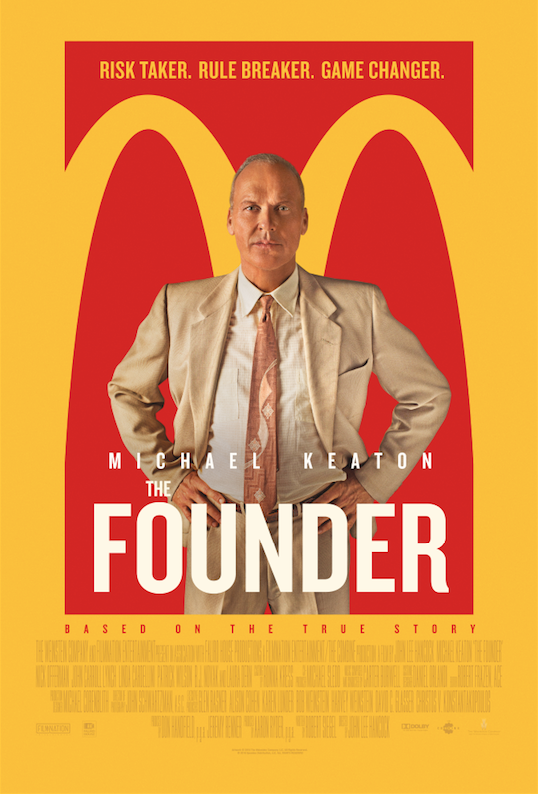 I got to see a sneak peek of The Founder the other night. I was a little nervous about going because… I like McDonald's. Which as a food writer is a tad controversial to say. I had no idea if I would go to the film and come out hating the company, feeling sorry for it…
Memories
That is me in the middle with my sister Jamie on the right at a McDonald's in Montreal. I totally got stuck in that hamburger by the way! In general, it was a fun place to go growing up. I tend to try and stay away from demonizing a company for selling hamburgers.
The Night of the Preview
We went downtown on a crazy-rainy night and sat in the theatre with our popcorn and orange soda.
I signed up for McDonald's newsletter so I printed out a whole bunch of coupons that had shown up in my inbox, wondering was I still going to want to go to it for dinner after the film was over?
The Film
I do not want to be spoilery but it is important to know the movie is really about two stories. The two brothers Maurice "Mac" McDonald (John Carroll Lynch) and Richard "Dick" McDonald (Nick Offerman) who came up with the model for selling burgers that makes McDonald's special even today and Ray Kroc (Michael Keaton), the man who had a vision to take the idea and make it HUGE!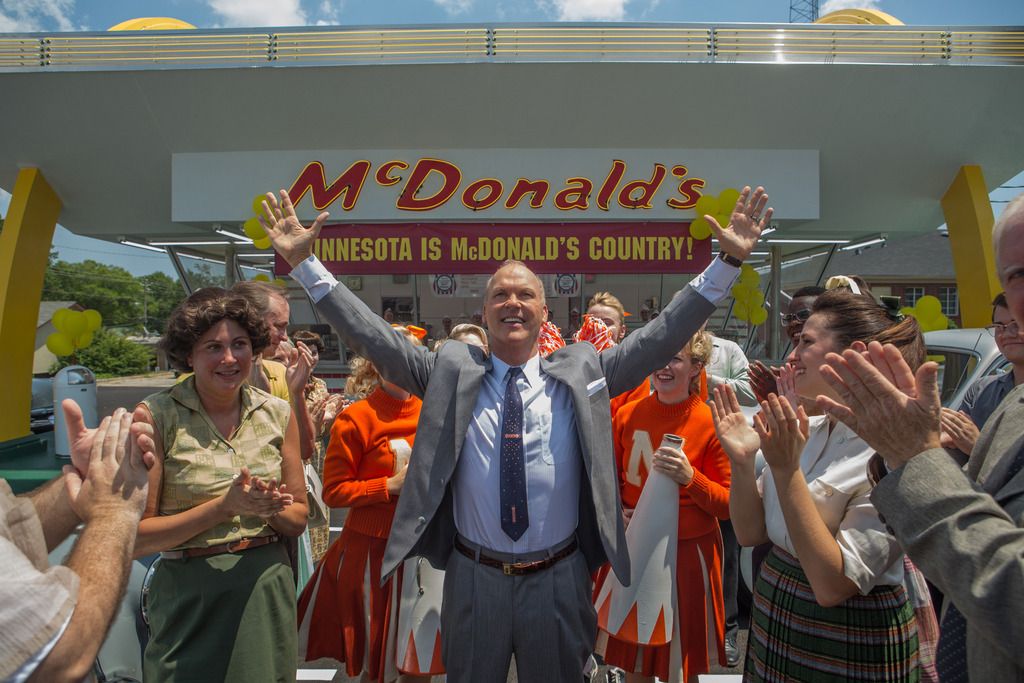 Michael Keaton was exceptionally good at playing the salesman with a dream who, along the way, loses his soul in the process. He took what I loved about McDonald's as a kid to a whole new level, McDonald's brothers be damned.
I do not want to spoil the movie for you. I want you to go and see it for yourself and decide how you feel. Me? Well, we came home on that dreary night perturbed. Me in particular. My heart went out to the brothers but I could not help but admire Ray Kroc's drive while loathing him at the same time.
The Founder is an excellent film. The story of the three main characters/real people was fascinating to watch. The acting was top notch and it left me unsettled. Even the title is controversial. The fact that is it a singular term is both ironic and tragic. Who really was the brilliant mind behind the most successful restaurant of all time?
Did we go to McDonald's that night after the movie? No. I could not do it. I had to process what I had seen. Will I go back to McDonald's? Yes, eventually. It is not the same company it was when Ray Kroc ran it.
I do not believe in demonizing restaurants. Ray Kroc however? That may be a different story.
I give this movie four out of five wooden spoons.