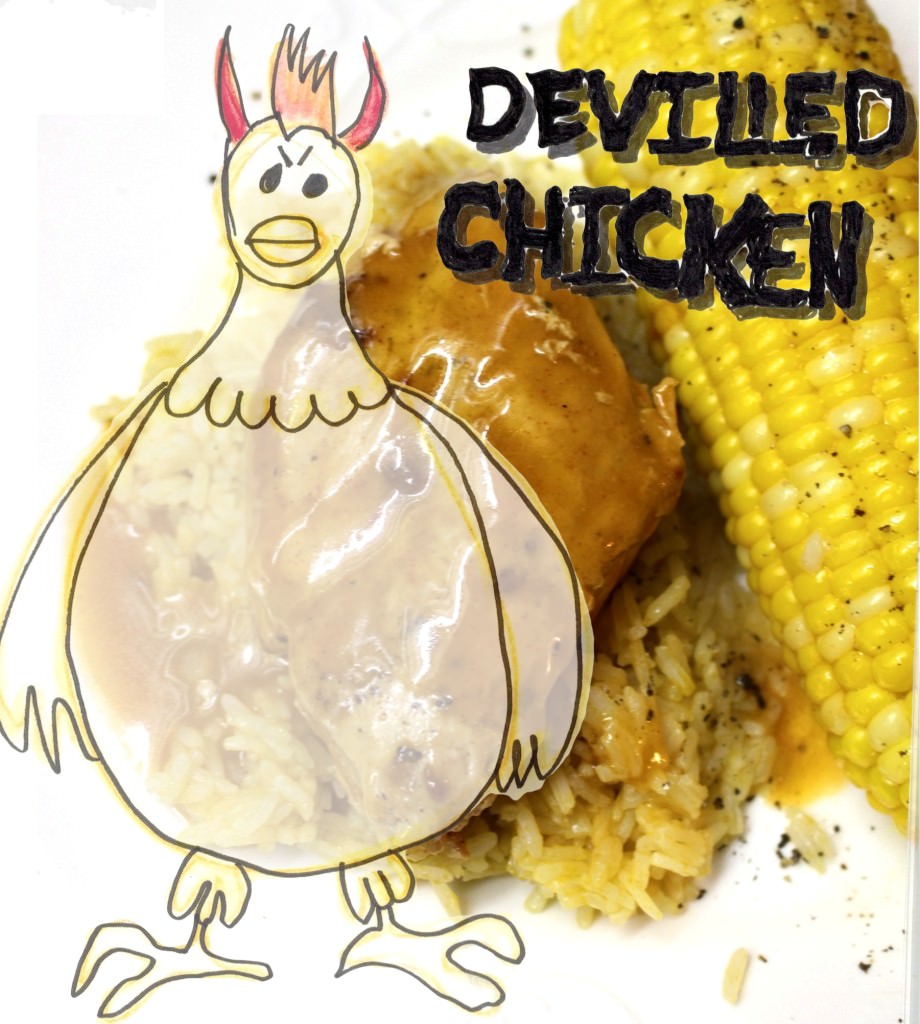 Life has gotten crazy and I have been looking to the past for inspiration. A little bit of comfort with a bit of contemporary flare.
I bought this 1974 copy of Culinary Arts Institute Encyclopedic Cookbook Completely New Revised Edition at Value Village. It was such a giant treasure trove of retro food, I could not wait to dig in.
It being October and with Halloween around the corner, I was immediately drawn to the recipe for Devilled Chicken. The following is my interpretation of it made in the Instant Pot pressure cooker but feel free to cook it on the stovetop for an hour instead.
The Recipe
Season four skinless, boneless chicken breasts with salt and pepper.
Brown in 2 tbsp canola oil and 2 tbsp butter over medium high heat.
The chicken will not be cooked through. Remove the meat…
Put it in your Instant Pot.
Add 2 tbsp of flour and cook for a minute or so.
Then add 1/2 cup of white wine and 1/2 cup of broth.
Stir until it comes together and then add 1 1/2 tsp dry mustard, 2 tsp of Worcestershire sauce, 2 tsp ketchup and 1 tsp paprika (I recommend using smoked and hot if you have it).
Pour sauce on top of chicken.
Put the chicken into the Instant Pot. Secure lid and cook for 15 minutes.
Release the pressure.
I was worried the sauce would get too thin but it was still quite thick.
Serve over rice pilaff and make sure to have lots of sauce. Of course you could use dark meat instead if you like it. I bet it would be even better.
Foodie Results
A tasty but subtle chicken dinner, Reg really enjoyed it. Next time I will definitely make sure to used smoked paprika and add some heat to it to take that whole "devilled" idea to another level.
It is that time of year where life is getting quite dark and we need a little bit more comfort in the kitchen. Bring it.
[yumprint-recipe id='16']