I first heard about bannock bread when I moved to British Columbia. It is a traditional fried bread of the First Nations people and I have always, always wanted to try making it. Heck, I just wanted to see what it tasted like!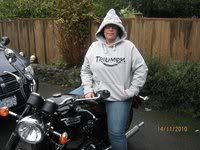 When I moved to Vancouver Island one of the first friends I made was Fran. A passionate foodie who has an amazing spirit, we hit it off immediately. Fran introduced me to sushi, recommended the best hairdresser I have ever had, made one of the best Greek dinners I have ever eaten and is one of the most generous people I have ever met.
After I left to move to Nova Scotia, we noticed something very strange happening. Every time I would post what I was making on my Facebook page, she would comment the next day, shocked we had ended up making the same thing for dinner, unplanned. Our connection never dwindled, we were still kindred foodie spirits.
Then she had this fantastic idea that we should co-ordinate a dinner together, consciously. She had told me about Indian tacos and I was fascinated and excited. I was finally going to eat and even make my own bannock bread! She told me all you got to do is make the bannock bread and fix it up like a taco. Genius I thought! Absolutely genius. I was in.
On Sunday morning I got up to start working on the bannock bread. The night before I had burned myself pretty badly so kneading the dough was out of the question. So here comes the breadmaker! In went 1 cup of flour, 1/2 tsp baking powder, 1/2 tsp salt and 3/4 cup of water.
Simple right? Well, not quite. It ended up being more of a batter than a dough! Turns out that bannock bread is typically deep fried. Oh dear, OK, so I added half a cup of flour… Nope, still not coming together. Another half cup of flour…??? Yes, much better!
For those without a breadmaker, mix the dry together and then add the water. It is that easy!
I let the dough rest for the rest of the day and when I was ready to make dinner I started to work on the beef filling. I had used this copycat recipe for Taco Bell's Soft Tacos years ago and loved it and thought it would make the perfect filling. It is absolutely filled with spices .
I used extra lean ground beef and cooked this flavourful filling until it was ready. Fran used her own chilli which was so smart.
After getting attacked by oil the night before, I decided to go the more healthy route and grilled my bannock bread, a few minutes on either side and it was done. Not quite the perfect circle of a tortilla but that is OK! I topped it with beef, cheese, tomatoes, salsa and a rainbow of sour cream…
This was unbelievably delicious! Festive and fabulous, the only thing missing was Fran!
Yay! I am so happy Fran took photos of her Indian taco too in her own kitchen! Oh it looks so good, I think hers is far superior but then she has been making these a lot longer than I have!
One day I will be back on the island and we will get to cook and eat together once again. For now, this is a pretty amazing way to stay connected with one of my best foodie friends in the world. I miss you like crazy Fran!